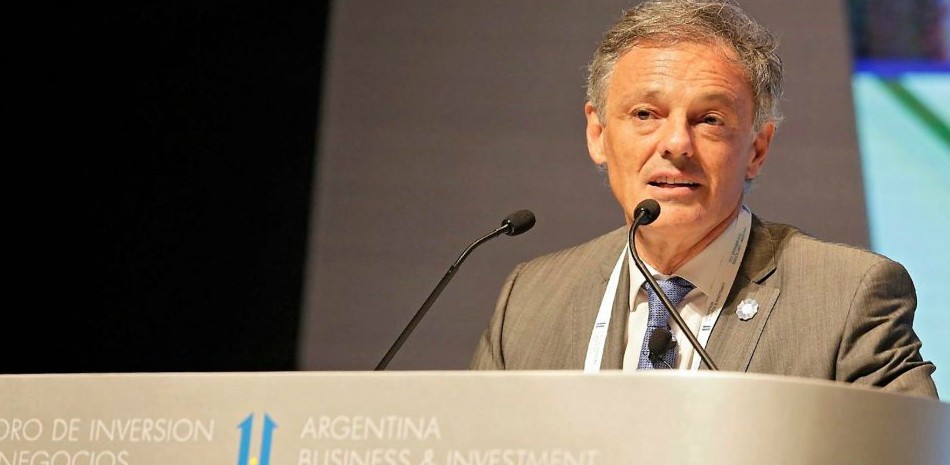 EspañolArgentina's Minister of Production Francisco Cabrera said this Thursday that the country wants the United States to be its principal investor and that for this to happen it is important to work on a free trade agreement between the two nations.
Cabrera, who had a meeting in Washington with his US counterpart Penny Pritzker, said that the agreement would be made through Mercosur, though the other member countries would have to negotiate their own bilateral agreements with the US.
Following the meeting with Pritzker, Cabrera said the US envision investing US $35 billion in Argentina in the next three years, which could generate some 25,000 jobs.
"But that's not what's important," Cabrera told Argentina's paper of record La Nación. "The key is being able to generate free trade to bring even more investment."
"After 20 years, the United States and Argentina return to having commercial dialogue," he continued. "We want intelligent integration with a focus on SMEs."
The official said both sides worked "elbow to elbow" for the first time on topics related to the facilitation of trade, investment and customs.
Argentina will reportedly adhere to the Treaty of Facilitation of Trade before the end of the year that had been stopped during the Kirchner administrations.
Cabrera said the most important focus is the creation of a one-stop shop for foreign businesses, which will simplify procedures for export and import.
The minister said that the government is working to cut the deadline for approval of patents, as there are 30,000 currently stalled, 70 percent of which correspond to new medical products.
The meeting with Pritzker also served to return Argentina to the General System of Preferences that allows important US products to enter the country without extra taxation. Due to the poor relationship Cristina Kirchner had with the country, Argentina was removed from the system.
Before the meeting with Pritzker, Cabrera visited the Chamber of American Commerce, during which he received praise for the work he and Macri's adminstration have been doing thus far.
Cabrera told reporters at the time one of the biggest struggles right now is reaching an agreement to allow for value-added products to ship to the US, not just traditional products like lemon and meat.
Argentina's Ambassador to the United States Martín Lousteau said that lemons from Argentina will begin entering the country by the end of the year and that meat will do the same during the first trimester of 2017.