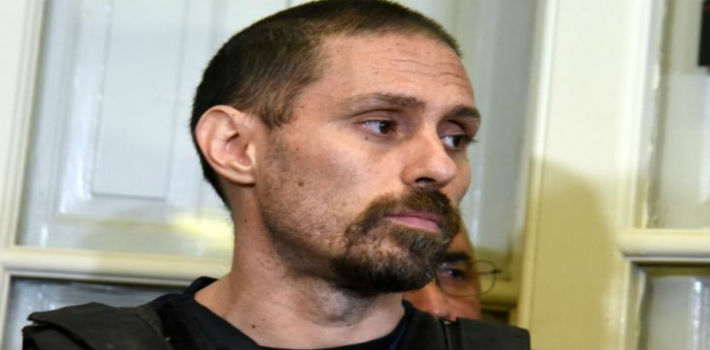 EspañolCorradi Ibar Perez, the alleged leader of the 2008 pharma scandal involving the trafficking of ephedrine, said Cristina Kirchner's administration gave him protection while he ran from the law.
After four years on the run, Corradi was arrested on Sunday, June 19 in Brazil, where he was expelled and taken to Paraguay. There, he faced charges of impersonation. On July 5, he was extradited to Argentina.
In an interview with the television program La Cornisa on August 28, Corradi explained government officials gave him three forged blank Argentine identities.
"One was a woman, another was for one Jose Luis Fernandez. And I filled it with that data. And the other I did not get to find out," he said.
"I was given protection to disappear," he said. "The day of the raid, I went through the door of my house and asked a policeman what had happened. And he tells me that they are looking for Pérez Corradi."
He said those who gave him protection worked with him while trafficking ephedrine. He noted he paid US $750,000 per month to the former Chief of Staff Cristina Kirchner Anibal Fernandez, whom he accused of being involved in the trafficking operation.
He also accused the former head of the Federal Public Revenue Administration (AFIP) Ricardo Echegaray of being involved with the smuggling.
"Smuggling and ephedrine were the business of Echegaray under the protection of Anibal Fernandez," he said.
Corradi also spoke against Sandra Federal Judge Arroyo Salgado, who last week granted his "transitional" extradition to the United States, where he is to be tried for sending 80 doses of oxycodone through the mail. He said the judge asked him for US $500,000 in exchange for his release.
The man arrested for the crime of Sebastián Forza, Damian Ferron and Leopoldo Bina, denied he was involved in the incident.
Local press reported Forza, Ferron and Bina sold Perez Corradi ephedrine, which in turn exported it to the Mexican Sinaloa cartel. Problems began after the pharmaceutical business was supplied with an adulterated shipment that would put him out of business.
"I did not kill Forza, Bina and Ferron. I do not know who killed them," Corradi said. "They had no way to hurt me, to steal my business … it is like a tiny baby came and slapped you; there is no way that would harm me. I had no reason to kill the three of them. If these three dead kids appear, as they appeared, linked to ephedrine, it is obvious that the business was going to fester and it was going to stop being business for everyone."
In the interview with La Cornisa program, Corradi said the money for the Kirchner election campaign in 2007 came from Venezuela.
Finally, he said he was working with the Ministry of Intelligence, who was sending aircrafts with "300 or 400 kilos of ephedrine going to Mexico."
On Friday, the judge handling the case of triple murder rejected the extradition granted by Judge Arroyo Salgado because he believed it could hinder the development of the investigation.
Corradi was also indicted in Argentina for the crime of money laundering through checks of people involved in the "drug mafia."