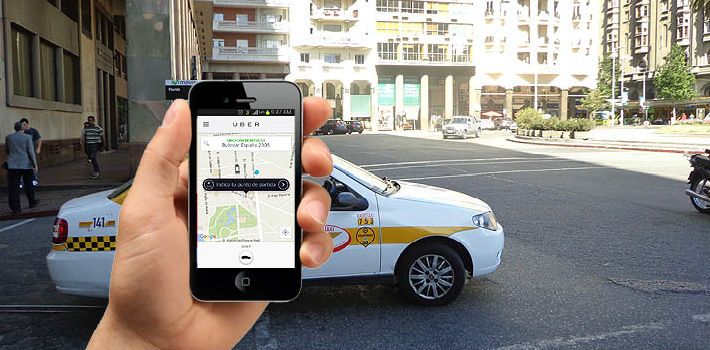 EspañolUruguayan taxi drivers have lost their fight against Uber, as the government said it sees no reason to prohibit or penalize the company from connecting drivers with passengers via mobile app.
The Commission for the Promotion and Defense of Competition, under the Ministry of Economy, studied three technical reports and concluded Uber's conduct should not be considered a "violation of the provisions on free competition."
On January 12, the Center for Car Owners with Taximeters (CPATU) filed a complaint against Uber Technologies Uruguay SA for alleged anticompetitive practices in the market for private passenger transport in Montevideo .
The decision of the commission was rooted in law 18.159, which aims to "promote the welfare of current and future consumers and users through the promotion and defense of competition, encouraging economic efficiency and freedom and equality of conditions access company and product markets."
The commission abstained from analyzing tax or social security compliances — as well as the granting of licenses or permits — because the matter was outside its jurisdiction.
The commission itself studied the market for private transport of people and found service providers were in a disparate situation competitively.
It made a number of suggestions to authorities trying to regulate Uber in Uruguay, especially in the city of Montevideo. In this regard, the commission recommended, "the design of a favorable framework for competition, which should seek in equal parts to compete, not to establish unjustified requirements or barriers to entry of new market entrants that are not an obstacle to the development of new business models."
There will reportedly be a round of consultations in Uruguay's parliament regarding major players in services provided by technological development.
Source: El País.