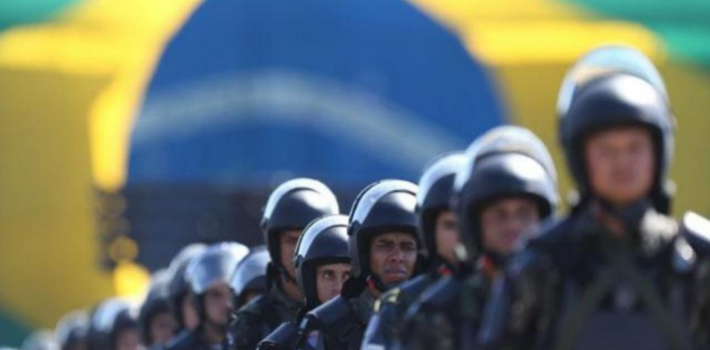 EnglishThe Federal Police of Brazil have arrested 10 people that were planning a terrorist attack to be carried out during the Olympics this August.
The police operation, codenamed, "Operation Hashtag" involved around 130 police officers in the provinces of Amazonas, Ceará, Paraíba, Goiás, Minas Gerais, Rio de Janeiro, Sao Paulo and Rio Grande do Sul.
"It's an alleged terrorist cell, a first cell, which was involved in suspicious messages on the internet and preparatory acts for a planned event," the Minister of Justice said.
They were able to discover that the group had been recruited online by ISIS. According to information released by the newspaper O Globo, the police were monitoring those messages exchanged on Facebook and Twitter.
The Brazilian newspaper detailed the arrested members' plans to make an attack similar to that of what happened in Orlando, Florida last month and in Paris.
The group mentioned purchasing arms, among other things. O Globo said one of the arrested member had entered into contact with a site in Paraguay with the intention of obtaining an AK-47. The group also had exchanged messages celebrating the recent attacks in France and Orlando.
The newspaper Clarín reported the 10 arrested had profiles that classified them as "major risks."
The identity of those arrested has been withheld by the Federal Police of Brazil. Brazilian press reported they are generally of a younger age.
The fear of further terrorist attacks during the Olympics has raised alarm in Brazil, as well as in other countries participating in the games.
According to O Globo, the Brazilian airports have begun using new forms of security thanks to the National Aviation Agency.