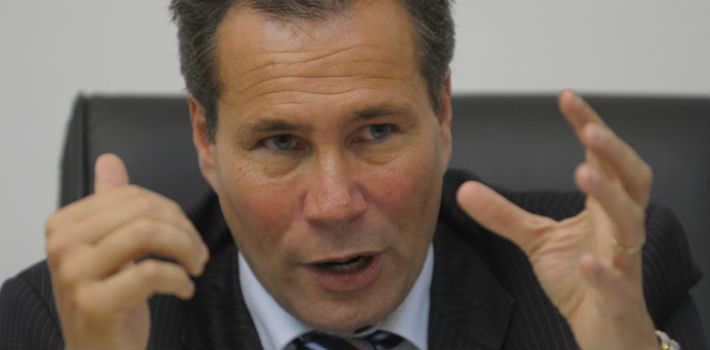 EspañolFormer attorney Viviana Fein, who was in charge of investigating the death of attorney Alberto Nisman, said on Thursday, May 19 that the death may have actually been a suicide.
"I can tell you that I think Nisman was forced, perhaps. It is very likely that he would have be induced or instigated to commit suicide … I cannot say for sure because the case is not completed, there is no opinion yet and we still have to elaborate a formal theory. But yes, I give this as one of my hypotheses," Fein said in an interview with the Buenos Aires radio station La Red.
Fein noted that a "suggestive" series of phone calls between former government intelligence agents under former President Cristina Kirchner made her think coerced suicide was a possibility.
The calls included the following names: the former Director of the Ministry of State Intelligence (SIDE) Fernando Pocino, former Director of Intelligence Alberto Mazzino, former official of SIDE Juan Martin Mena, former Head of the Army César Milani and former spy Antonio Jaime Stiuso.
Fein said on January 18, 2015 — the day Nisman was found dead with a gunshot wound in the head in the bathroom of his apartment — that former intelligence agents had held long conversations about Stein that, "suggest there were a group of people waiting for something to happen."
"We talked about intercepting calls I was working on, which is an intercom of six, seven people a day, from nine o'clock in the morning on Sunday until eleven 0'clock in the evening," she said.
Fein noted that "personalities of that caliber were talking uninterrupted throughout the day about his death from early morning until it became public."
This past Thursday, the national government formally accepted the resignation of the now former prosecutor Viviana Fein, who was in charge of the investigation into Nisman's death until December 2015. She had submitted her resignation on April and went into retirement.
Points of criticism
The National Criminal Chamber questioned Fein and Judge Manuel Campos, who acted hours after Nisman's death, for allegedly collecting evidence in the bathroom where he was found dead outside of mandatory forensic regulations.
Meanwhile, Nisman's family lawyers, including his ex-wife Federal Judge Sandra Arroyo Salgado, questioned Fein's performance in the investigation on the grounds that she was never impartial, and always acted under the belief that Nisman's death was a suicide.
"Samples from Nisman's hands that had no trace of gunpowder showed that he did not shoot that gun. There is no doubt he was the victim of a homicide. There is a lot of evidence to prove it," Salgado said.
The judge criticized Fein for not having placed everything on file in the first place.
More than a year after the prosecutor's death, the case will be considered by federal jurisdiction. The National Criminal Chamber accepted that Nisman could have killed himself and referred the case to Federal Judge Julián Ercolini.
Attorney Alberto Nisman was found dead on January 18, 2015, just one day before he would submit to Congress a complaint against former President Cristina Kirchner and her administration for covering up Iranian activity involving a terrorist attack on the Mutual Israelita Argentina Association headquarters in 1994.