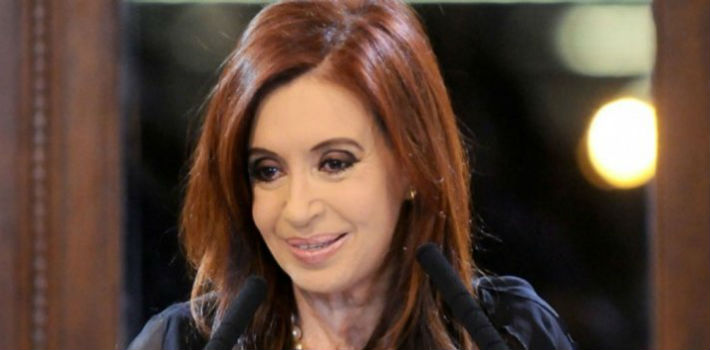 EspañolFederal Judge Claudio Bonadio prosecuted former Argentinean President Cristina Kirchner this past Friday for selling dollar futures, imposing a fine on her for AR $12 million (US $847,800).
Former Minister of Economy and current congressman Axel Kiciloff, former President of the Central Bank of Argentina Alejandro Vanoli and twelve other defendants will also be prosecuted.
The judge noted Cristina Kirchner and Axel Kiciloff's political decisions led the Central Bank to conduct transactions in the dollar futures market on conditions that were "harmful to the treasury."
Bonadio explained that between September and November 2015, dollar futures contracts were sold by the issuer at below market price "with knowledge and intent, which resulted in heavy losses for the state."
In the Friday ruling, Bonadio argued the Central Bank's operations with dollar futures would not be possible without the former president and her minister's permission.
In the resolution, he also ordered all defendants to return to court to be "notified of their new legal situation." They must attend three days after their lawyers receive the prosecution report.
On April 13, Cristina Kirchner presented a letter in which she accused current President Mauricio Macri and Judge Bonadio of "making up" a court case to deprive her of her liberty. Bonadio said her accusation was absurd "on both factual and legal terms, and ridiculous."
Kirchner was charged last week alongside her son Maximo Kirchner for embezzlement and falsification of public documents involving their real estate company Los Sauces.
Source: Infobae.