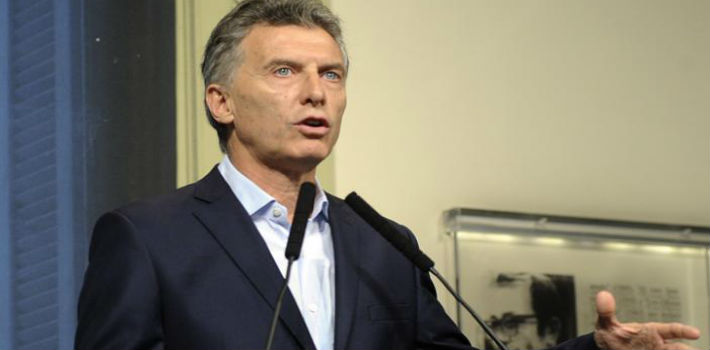 EspañolIn its effort to avoid an anti-firing law, President Mauricio Macri's administration convened Monday with a group of businessmen from around Argentina to discuss an agreement that would prevent layoffs in the coming months.
Employers pledged not to fire employees for the next 90 days and to look into creating a plan for creating more jobs.
The group also said it was willing to work with the national government on a plan to develop and improve the quality of jobs in the country "sector by sector," according to a document signed by those in attendance.
Attendees also said they believed the measures being taken by the government will "encourage the creation of new jobs," according to the document.
"Any measure, such as said rule (the anti-firing law) being considered in Parliament, will deter and delay investment decisions and the creation of new sources of genuine work that the country needs," the document said.
After the meeting with business leaders, President Macri gave a speech in the Casa Rosada, during which he asked everyone to hold it together during the country's difficult transition period.
"The main goal is to create work on our way to zero poverty. Five years ago Argentina didn't have quality work…We have to seriously discuss how to create more jobs," Macri said.
The President reiterated that only quality work will come out of the government's investments and not, "by the hands of taxation … or despotism."
Macri showed optimism while ensuring his administration's commitment to increasing the number of jobs.
The Minister of Production Francisco Cabrera pointed out this weekend that it was "nonsense" that some businesses were not involved in the discussion and asked them to "show face."
So far, the Kirchner opposition has firmly maintained its position on rejecting changes in the project approved by the Senate, while the party in power struggles to make modifications to the initiative that will allow the project to avoid a veto from President Mauricio Macri.
The Senate previously declared an "occupational emergency" in the country, prohibiting double indemnity and firings for 180 days.