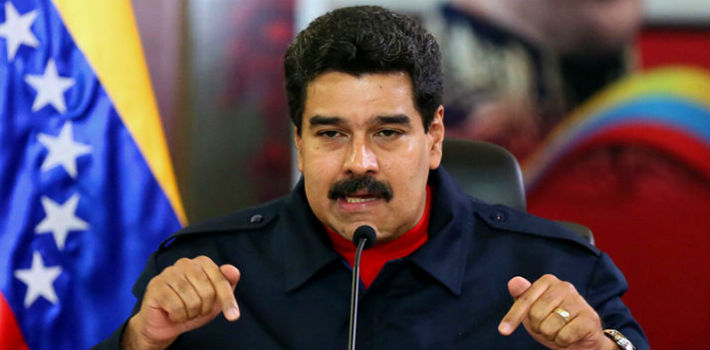 Español President of Venezuela Nicolás Maduro has revoked the National Assembly's constitutional power to impeach government officials.
"According to Article No. 236, paragraph seven of the constitution, motions of censure that could allow the National Assembly to impeach officials or the vice president will be restricted until the economic emergency expires," read the presidential decree No. 2,309.
According to the National Assembly, the president's actions "go against constitutional order," which has "fostered a confrontational atmosphere."
The president's decision comes after the National Assembly decided to dismiss the Minister of Food Rodolfo Marco Torres, who was responsible for the country's severe food shortages.
Torres said the dismissal was based on "distorted facts, with political motivations."
Maduro had told the President of the National Assembly Henry Ramos Allup that Torres should not be removed. "I tell you that this decision irritates me … Nobody will remove the minister from office," Maduro said.
A Supreme Court ruling extended the economic emergency decree that gives special powers to Maduro for 60 days.
Maduro issued a decree in January that authorized the government to dispose of private property to "guarantee the supply of commodities," limit the inflow and outflow of local currency in cash and facilitate the delivery of foreign exchange to speed imports.
The National Assembly, controlled by the opposition, rejected the emergency decree on the grounds that the president could resolve the economic crisis with laws that were already in place. However, the Supreme Court, in constant confrontation with the legislature, extended the emergency decree anyway.
Source: 2001, El Impulso, NTN24.