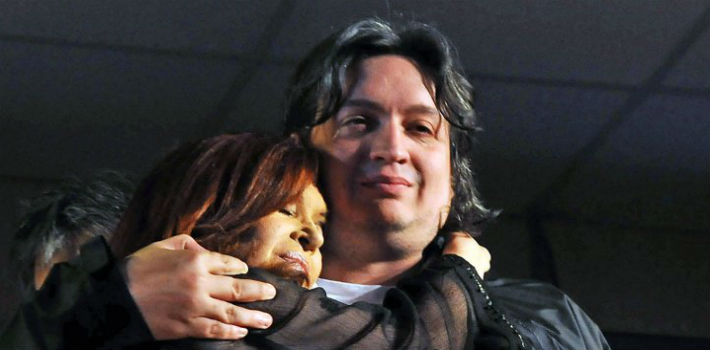 EspañolMonday, April 2, Federal Prosecutor Carlos Rívolo issued criminal charges against former Argentina President Cristina Kirchner and her son Máximo for unjust enrichment and falsifying public documents related to the family's real estate business Los Sauces.
This is the first charge against the ex-president's son. Máximo Kirchner, a national congressman for the Santa Cruz province had already been accused by Leonardo Fariña of covering up information related to a money laundering scheme, but was not called to testify and was ultimately not charged.
The Los Sauces estate is owned by Cristina Kirchner, Máximo Kirchner and Florencia Kirchner — along with Lázaro Báez who was arrested this week for money laundering — and Cristóbal López.
The prosecutor's decision in the Los Sauces case comes as a result of a complaint filed on April 4 by Congresswoman Margarita Stolbizer — the National Deputy of the Generación para un Encuentro Nacional Party — who noted that the Kirchners leased real estate companies Investor M&S and Alkali de la Patagonia from Cristóbal López, and Loscalzo y del Curto, Kank y Costilla and Loscalzo y del Curto from Lázaro Báez.
"With Los Sauces, favors were returned to Lázaro Báez and Cristóbal López through rental properties," said Stolbizer in the complaint.
"In 2007 and 2008, the business did not announce its earnings since there were no records of its operations. The following year, 2009, without having operated before, the investments in real estate were more than AR$9 million (US $634,000)" Stolbizer said.
The congresswoman pointed out that for 2012, Los Sauces's investments in real estate and land surpassed AR$10 million (US $705,000), causing "even more links to appear between the Kirchner business and the businesses of Cristóbal López and Lázaro Báez."
The former president also faces accusations in a money laundering scheme on top of being investigated in the "Hotesur" case.