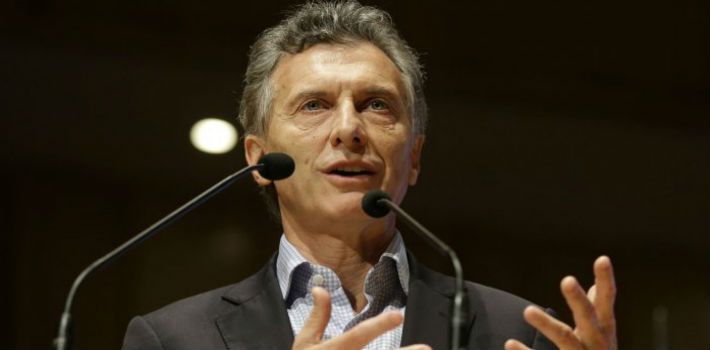 EspañolArgentina President Mauricio Macri is trying to counteract the approval of an anti-firing law put forward by the Senate with the announcement of a housing program that could create 200,000 jobs, as well as fulfill a campaign promise to invest in the housing sector with less resources.
The program, which will be announced this Thursday, includes the construction of homes, the presentation of property deeds and the granting of credit with lower subsidies. It is expected to reach a million homes within the next eight years.
The government will construct 120,000 homes throughout the country through a "transparent system that will give priority to families of lower incomes," an official told Télam.
With this plan, 200,000 new positions will be created in the construction industry throughout every province. Construction is an area that saw the most positions lost in the last few years.
On top of this, 300,000 property deeds will be given to families with little economic resources so that they can have their own homes. Over 450,000 microcredit with little or no interest rates for making fixes to gas light and water systems.
The plan also includes urbanization work and improving the integral villages and settlements throughout the country. Residents in these areas will be guaranteed access to drinking water, sewers, streets, sidewalks and public spaces.
It will also be announced a continuous and improving Program for Argentinean Credit (Pro.Cre.Ar) with the creation of 175,000 and accessible fees, that are directed at people that hire someone who attain their own house.
This Friday, Macri will announce from the Tucumán Province measures that will provide solutions to 225 unprotected areas, most of which have to do with housing. In this program, the government will carry out community-specific needs on a case-by-case basis.

This announcement will be considered with a march by five trade unions on the Day of the Worker to protest dismissals in the public sector.
Local press underscored the government has created an ad campaign to show he is working to revive the country's economy by creating a suitable climate to attract investment.