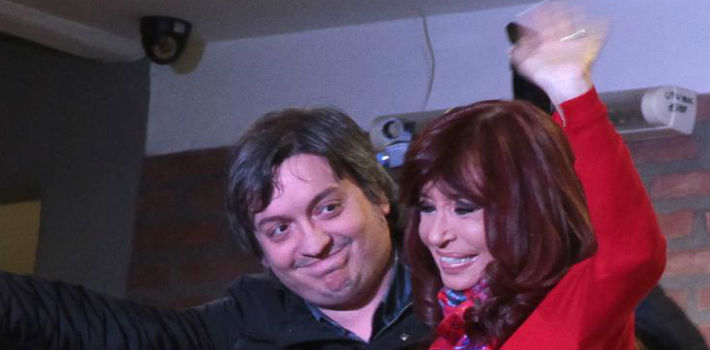 EspañolLeonardo Fariña, an Argentinean financier with close ties to former President Cristina Kirchner and her family, continues to make statements that unravel the complicated money-laundering operation he and others led for the Kirchners.
On April 20, the Argentinean press released extracts of Fariña's complete statements to Judge Sebastián Casanello, who investigates the case.
Read More: Is Jail in the Cards for Former President Kirchner?
Fariña told the judge that even though Cristina Kirchner was not involved in the initial money laundering operation, she did get involved in the scheme after the death of her husband, Néstor Kirchner, the president of Argentina from 2003 to 2007.
According to the Argentinean press, he accused businessman Lázaro Báez of concealing money from Cristina, which led to disagreements within the group commanding the scheme.
"Lázaro kept some of the money Néstor Kirchner made from his businesses and, when Néstor died, Cristina was not aware of the total amount in Báez's possession," Fariña reportedly said.
The financier entered the witness protection program under house arrest after revealing information about the Kirchners' money-laundering activities, a scandal known locally as the "K money trail."
He said Báez tried to keep the business on his own: "The first movements of money abroad were made soon after Néstor Kirchner's death," in 2010. "Cristina thinks that Lázaro Báez stole money from her," Farina claimed.
Kirchner Money Laundering Feud
He explained that the former president got upset with Báez after the US government warned her of the businessman's money movements abroad. Cristina Kirchner then began to withdraw public works contracts which the Argentinean government had awarded to Austral Construcciones, owned by Báez.
Fariña also explained that the former president and her son, Máximo Kirchner, tried to recover money that allegedly belonged to Néstor Kirchner from his businessmen friends.
According to Fariña, Báez and the late Néstor Kirchner executed a "systemic plan, the purpose of which was the emptying of the public treasury through overpriced public works contracts" obtained through bribery.
He also accused Julio de Vido, Néstor Kirchner's former Planning Minister, of awarding state contracts under the money-laundering scheme.
Fariña's statements led to Lázaro Báez's prosecution. Additionally, Báez's son, former president Cristina Kirchner, and six other people were charged.
The judge still has to decide whether to prosecute the former president's son, Máximo Kirchner, whom Fariña mentions in his testimony.