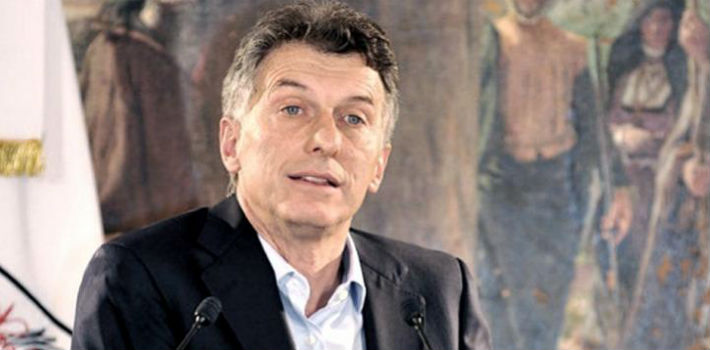 Español Argentina's President Mauricio Macri rejected a proposal this Thursday, April 21 that would have slowed down the number of people being fired from their jobs, and double indemnity if they do.
The work commission along with the Chamber of Deputies and Senators had proposed a project prohibiting terminations in the public and private sector.
"The agreement was intended to generate jobs," Macri said, "because jobs are the key to getting rid of poverty, but that doesn't mean we should impose laws that we have already tried in the past."
He believes double indemnity is harmful because it makes companies avoid hiring new people.
The President insisted on not repeating mistakes that, in his judgement, ended up hurting the country's job market — referring to a similar law imposed in 2002.
"We are telling the world that this Argentina looks very different because we have learned from our mistakes and we are not going to repeat them," Macri said. "We want to push forward, grow and be happy. We don't have to repeat those mistakes."
The project introduced to the Upper Chamber would have made null all firings after 180 days of starting a job, and the double pay for those who were.
The initiative of the Chamber of Deputies suggested that the law be retroactive to March 1. If it were approved, everyone fired after that date would have been reimbursed. Also, it established occupational emergency until the end of 2017, in which firings without reason were prohibited in both public or private sectors.
Head of the Ministry of Labor Jorge Triaca fell in line with Macri's outlook and recently expressed his disapproval of the initiative.
"The project presented by the Senate and the Deputies does not currently help improve employment," he said.
Triaca did support them in their efforts to make "do all they can to improve the level of employment."
Triaca announced he would present a new project to Congress that would provide benefits to younger people working at their first job.
On April 29, workers are holding a march to express their worry about the law. The Church of Argentina also expressed its worry about it.
The International Social Debt Observatory at the University of Argentina (UCA) pointed our that the country's rate of poverty in the South reach 34.5% in the first quarter of 2016.
A study published in February by the consultant firm Tendencias Económicas revealed that firings reached 107,000, which amounted to more than half a percentage point in the unemployment rate. Construction, food services, textiles and clothing were the sectors hit the hardest.