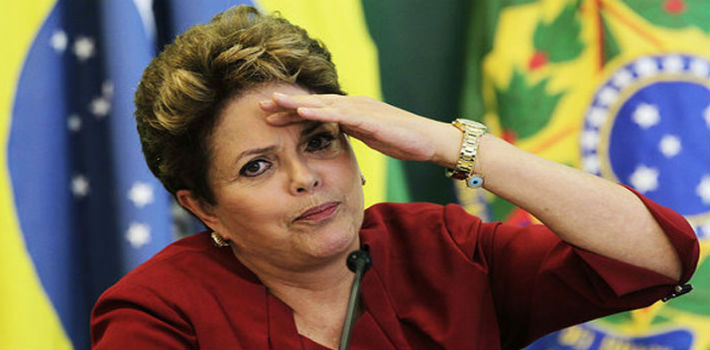 EspañolBrazil is going through its worst economic recession in decades, not to mention the political crisis that threatens to unseat President Dilma Rousseff and the ongoing corruption scandals at state-owned firms involving the largest parties and contractors.
On Wednesday, April 20, the Brazilian Institute of Geography and Statistics (IBGE) reported that the national unemployment rate rose to 10.2 percent during the December-February quarter this year, up from nine percent during 2015's last trimester.
Read More: Impeaching Rousseff Is Not Enough to Fix Brazil
This is the highest unemployment level since the indicator began measuring rates quarterly in 2012. In February alone, the rate climbed to 8.2 percent, the highest level in seven years for a single month.
The figure brings the number of people unemployed in Brazil close to 10.4 million during the December-February period.
Daily Folha de Sao Paulo highlights that the average worker's income between last December and February averaged BR$1,934 (US$552), a 3.9-percent drop compared with the same period last year.
Complicating matters, the job market declined 1.3 percent in 2015, which means that roughly 1.17 million people in Brazi lost their jobs.
The number of people who were looking for a job but couldn't find one is 13.8 percent higher than in the September-November 2015 period.
The hardest beaten industry has been the industrial sector, which lost 740,000 jobs between December and February. That is equivalent to 5.9-percent less jobs in comparison to the September-November 2015 period, according to the Brazilian newspaper.
"Not only the number of employed people fell, but jobs have become more precarious and wages have dropped significantly", economists from MCM consulting based in Sao Paulo wrote in an note to their clients that was cited by news outlet Emol.
With an impeachment trial ahead for President Rousseff, economists are already asking her possible successor, Vice President Michel Temer, urgent measures to overcome the crisis engulfing the country.
Source: Emol, Folha de Sao Paulo.