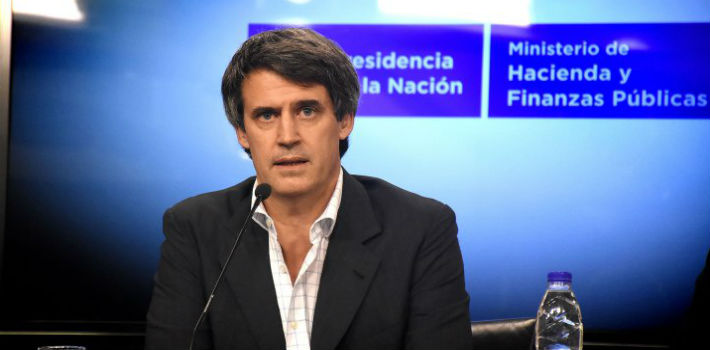 EspañolThe government of Argentina began issuing bonds in international markets again on April 18, ending 15 years of isolation after the South American country defaulted in 2001.
Fulfilling a campaign promise, President Mauricio Macri authorized the sale of US$15 billion in bonds to rake in the cash the government needs to pay its hedge fund creditors known as the "vulture funds."
The first offer took place in London early Monday morning, where top Argentinean officials visited last week to convince investors.
"We expect to close all the deals by Monday evening," sources at foreign banks that will negotiate the bonds — Deutsche Bank, HSBC, JP Morgan, Santander, BBVA, Citigroup, and UBS — told Argentinean news agency Télam.
The Macri administration intends to sell batches of five-year, 10-year, and 30-year bonds so it can pay US$8.5 billion to the bondholders and use the rest to bolster investment in public works and balance the national budget.
Finance Minister Alfonso Prat Gay assured that the amount due to the "vulture funds" will be deposited in the creditors' accounts on April 22.
Attractive Argentina Bonds
Due to the growing interest in Argentinean bonds over the past days, Argentina could manage to issue bonds at a 7.5 percent yield, significantly below the initial estimated cost of 8.5 percent.
[adrotate group="8″]
A favorable ruling by the US Court of Appeals last week paved the way for Argentina to pay the "vulture funds" and return to international bond markets.
The credit rating agency Moody's then upgraded Argentina from CAA1 to B3, allowing several hedge funds to acquire the country's sovereign bonds that would otherwise be impeded to engage in risky investments, explained Télam.
Source: Télam.