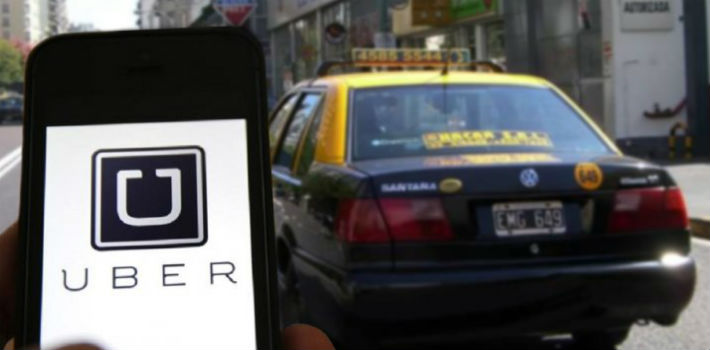 EspañolThe Buenos Aires Administrative and Tax Court No. 15 has ordered the government to "follow all necessary measures to suspend any business carried out by Uber."
These precautionary measures will be enforced until a final ruling over a protection request has been decided. The request was made this week by the Autotaxis Business Chamber, the Buenos Aires Taxi Laborers Union, the Capital's Civil Association of Taxi Drivers, the Car with Taximeters Company and the Union of Taxi Car Owners.
Judge Victor Tronfetti requested the Government Control Agency to report if Uber has submitted an authorization request for public transport of passengers. He also asked the Public Revenue Administration and the Transportation Ministry to look into whether Uber has requested a work permit.
This would be the first legal action against Uber in Argentina. The company announced this week that it would formally begin operations at 4 pm on Tuesday, April 12, which caused surprise among the Taxi drivers Union and the Buenos Aires government.
[adrotate group="7″]
In response to the Uber announcement, taxi drivers blocked important avenues of the city for three hours, causing local chaos and unrest.
City government officials said Uber does not meet legal requirements to provide public transport service in the city. Transportation Secretary Juan Jose Mendez said drivers using Uber would be fined and their cars towed away.
Social media was loaded with angry messages in response to the taxi drivers' protest, complaining about the difficulties caused by the road closures. Social media also expressed their experiences with the use of the Uber that began on Tuesday, highlighting the low prices and good customer service.