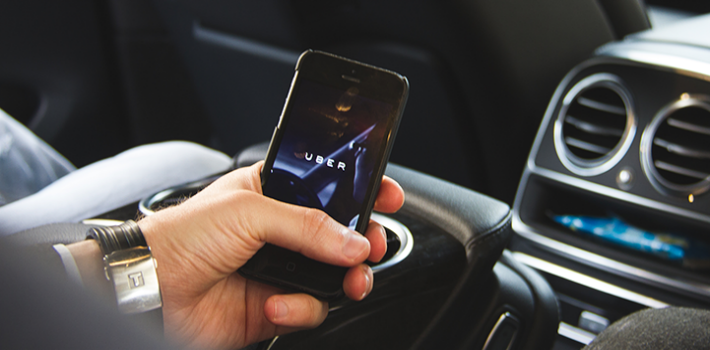 EspañolTransport and Communications Minister, Andrés Gómez-Lobo announced plans to increase control over Uber and other apps providing third-party service in Chile.
Gomez-Lobo said "cars will be towed away, as any pirate vehicle" because without an orange patent, Uber and its competitors should be treated like any other car.
Uber, has been offering transportation in private vehicles through its app since arriving in Chile in December 2014. It has 10,000 active drivers and a list of 160,000 users. Their competitor, Cabify, has been in Chile for more than three years.
The Minister said these apps are "pirates" without professional licenses.
"I advise people to be careful. They are using vehicles that are not qualified for public transportation," he said.
The fines to be paid by drivers who are caught moving individual passengers range from CLP $680,000 to $906,000, in addition to the garage fee when the offending vehicle is transferred.
Uber CEO of Chile Carlos Schaaf said that while no law regulates the services of drivers who use the application, it cannot be labelled illegal either.
"It is something that is not forbidden," he said. "We want clear rules so everybody can use and benefit from Uber" he added.
"To the extent we can help our drivers to pay those fines, we will, so they can keep driving and generating revenue for Uber," Schaaf said.
Cabify General Manager of Chile Agustin Guilisasti said he wants regulation similar to what they have in Spain, which still allowed the application to exist.
"This trend will not stop," he said. "It will continue against all odds."
Chile's Taxi Confederation welcomed the announcement by the Government and even congratulated Minister Gómez-Lobo.
[adrotate group="7″]
Union President Luis Reyes told Emol the measure is in response to their requests and insisted on the "illegality" of the service provided by Uber and the like.
"Those operators who make their vehicles available in the application are paying the consequences," Reyes said. "They are the ones who have to pay the fine while Uber is quietly watching. It is not a problem for Uber because as one driver goes there comes another one unaware of the consequences."
Source: Emol.