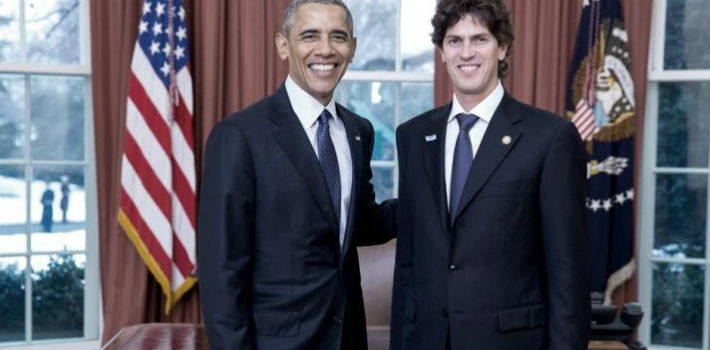 EspañolMartin Lousteau, Argentina's Ambassador to the United States, said that his government initiated the process so that Argentineans can enter the United States for tourism or business purposes without a visa.
Instead of a US visa, the so-called ESTA (Electronic System for Travel Authorization), a form that is completed via the Internet, would be required. ESTA is faster to fill out, more effective, and also less expensive than the traditional visa. In order to qualify, the Argentinian government has to enter the US Visa Waiver Program.
Argentinians are required visa to enter US soil since 2012. Currently, the US consulate in Buenos Aires grants 2,500 visas daily at a cost of US$160 each. The new form would cost only US$14.
In South America, only Chilean citizens can visit the northern country without a US visa.
In an interview with Infobae, Ambassador Lousteau said he was excited by the speed with which President Barack Obama decided to travel to Argentina, describing this bilateral meeting as "historic."
Priority will be given to issues such as the fight against drug trafficking, nuclear program cooperation for peaceful purposes, and the commercial and technological exchange between both countries, he said.
There is a bilateral agenda to reach "agreements with key institutions, agreements that have been frozen in time, " Lousteau said on the radio program La Once Diez.
Lousteau said that a visit of this kind opens opportunities for both governments, for the private sector, and for civil society.
Obama's visit to Argentina is scheduled for March 23 and 24.