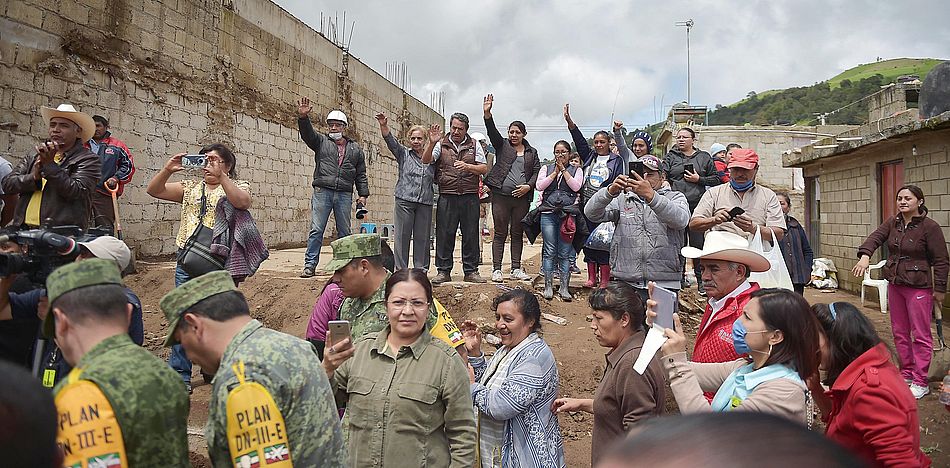 EspañolIt's necessary to clarify that the purpose of this article is not to politicize, under any circumstances, the tremendous natural catastrophe that was experienced in Mexico last September 19. Nothing will repair the human loss caused by the earthquake, which transcends any political discussion.
A single human life in freedom represents an infinite number of possibilities, dreams and projects. The earthquakes that occurred last week clearly represent a tragedy of incalculable dimensions, as many human lives were wiped out.
On the other hand, talking about economics right now is a great opportunity for demonstrating that such a discussion doesn't have to mean focusing on cold numbers or difficult financial figures; to talk about economics is to talk about collapsed houses that took a lifetime to build, broken families and children with uncertain futures.
With this understanding, we can analyze measures for cutting spending that will alleviate some of the struggles of these sorts of hard times.
1. Decrease the Budget for Political Parties
Out of all of these proposals, this is the one that people have been the most outspoken about. A social media campaign resulted in political parties behaving as if they were in an auction, seeing who could donate more of their budgets to the victims.
We mustn't allow this to become a political or populist notion focused on temporary results. The debate over how the treasury funds the parties is a pressing issue. Year after year, it costs Mexicans thousands of dollars to fund political parties, which is why it's important to ask questions likes, "How else could this money be used?" or "Would this money be better administrated by the political parties or by the citizens generating the capital through their effort and labor?" Or even, "What would happen if political parties were obligated to subsist entirely on voluntary donations?"
2. Exemption from ISR payments to residents and property owners in effected areas 
When a a similar earthquake hit Ecuador on April 16, 2016, the then-socialist President Rafael Correa took measures to tax his people even more heavily than usual in order to get more capital for rebuilding damaged areas.
This proved to be an immense failure, due in part to the inefficiency and lack of incentives to properly use state resources, which is characteristic of most governments in the world.
A better solution might have involved doing exactly the opposite — which is what needs to happen in Mexico: temporarily suspend rent taxes (ISR) for everyone who owns property effected by the earthquake, or who lives within damaged areas. That will facilitate the reconstruction process as well as economic recovery, rather than complicate it.
3. Remove government restrictions on entrepreneurs 
The only true solution to revitalizing the economy after a disaster of this magnitude has to involve generating jobs, productivity and wealth in a way that only entrepreneurs and independent business ventures can do.
The more snags, paperwork and obstacles that they have to go through in order to do their jobs, the slower and more complicated the recovery process becomes. Mexico, in the long term, needs to recover through the use and development of technology and entrepreneurship, and not through assistance programs that always turn out to be ineffective.
4. Reduction of Social Programs
In the same vein, and contrary to what many believe, there is no worse a cancer than government programs. Not only are they ineffective and costly to private citizens, but they also plant the seed of corruption and political cronyism. Governments pretend to have various interests, when in reality they serve special interests that ransack the state.
5. Bet on Civil Society

At the end of the day the message is clear: Mexico will recover because of its private citizens, and is strong because of civil society. Many have complained that the government has been taken over by the people without realizing that this is something to celebrate, that this is how things should be.
It's the muscle of private citizens, and not any bureaucratic system, that allows society to excel. When it comes to helping others, entrepreneurial and altruistic processes can't do much without liberty.
The earthquake that struck earlier this month has shaken Mexico not only physically, but internally. It's impossible to remain indifferent to the images of children trapped in rubble, but we mustn't allow all the good that we have generated in response to become something transitory.
What makes Mexico great are its individuals who decide everyday to say no to mediocrity and to fight for real change.
We need to rebuild Mexico, but this time with a stronger foundation of freedom.