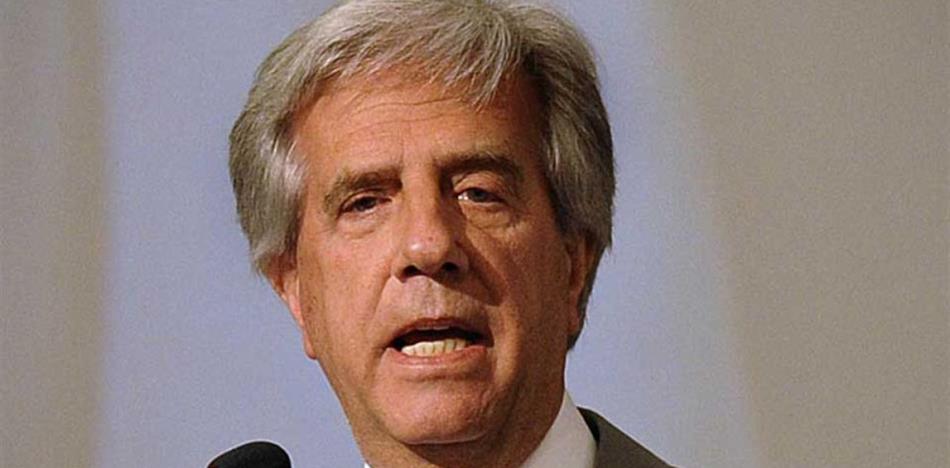 EspañolDuring a political and economic decline in the 1990s, the Frente Amplio party in Uruguay seemed like a desirable alternative to the status quo — a chance at honesty and change after decades of bipartisan hegemony and dictatorship.
But then again, the Backstreet Boys seemed "desirable" too.
The word "change" must surely be one of the most overused and abused words (in any language) for political campaigns. Uruguayans were convinced that a change was necessary, that the swarming infamy had to end and that another version of Uruguay was possible.
But democratic Uruguay still did not know the meaning of "infamy" — not yet. It really had no idea.
Change to what, exactly? The leftist coalition seemed to have an answer and solution to everything. Their catchy advertising stung the soul and made the country cry. The left promised to be a combination of virtues never before seen by any Uruguayan.
Uruguayans did not realize then that a conglomeration of left-wing parties that practically hate each other could ever get a country revving. They would learn over time, unfortunately.
The country was once known as Latin America's Switzerland, the only problem being that it is conservative by nature. Uruguayans don't want to be conservative — in theory we want change — but it doesn't happen naturally. Vanguard is not our thing.
The political-electoral behavior of the inhabitants of countries with such peculiarities often result in extraordinary events: an immigrant wave, a terrorist attack, a serious economic crisis.
Frente Amplio repeatedly tried to ascend to a spot in the national government and always lost, sometimes only by a very small margin. Jorge Batlle, the eternal candidate, became president before the left's — proof that Uruguay is naturally resistant to change.
But when citizens had to face the worst crisis in its history, the tables turned. In a desperation that only poverty knows how to inspire, it is easy to believe that the current government caused all this evil.
When Frente Amplio finally won its first national election, the country that handed the keys over to Tabare Vazquez was no longer plunged into economic and social misery. Uruguay was already standing up — not with much, it's true — but it was standing.
But it didn't matter much. The damage was already done.
Those who saved Uruguay had nothing in common with Frente Amplio: one of those men, the President himself, had attended the lectures of Hayek and Mises, with whom he sympathized. The other, a minister of economy, declared himself an anarchist. A handful of observers know how much they aligned with those ideologies. The rest of the country, until then, was ignorant. A few choose to ignore it to this day.
Since 2005, Frente Amplio has won two more elections, never by much, though it didn't matter to them much as long as the victory stood.
Since that year, Uruguayans have witnessed the most scandalous maneuvers and lies in its democratic history.
Profits that could have created a few years of bonanza for the country were instead funneled into countless wasteful policies — from a shameful increase of public employees (including the creation of pointless ministries) to capitalizations on state companies that would have gone bankrupt were it not for Juan Pueblo's decision to raise taxes.
Meanwhile, Uruguay has seen unprecedented levels of street crime, and an increase in robberies, assaults and homicides.
Responses to these criticism are invariably the same: "We are leaders in the region," officials say — as if it makes any sense to compare today's Uruguay with that of the one in crisis.
Frente Amplio has been selectively picking information like this to make itself look good.
Just look at the debacle with education: the country was told that more children increased their learning level, when the truth is that officials simply lowered standards. PISA tests reflect the reality of education — a disaster —  but the government chooses to discredit PISA.
Economically, more than 80 companies have closed since Frente Amplio took office, leaving thousands dependent on welfare.
1. LA SPEZIA
2. FOTO MARTÍN
3. MR. BRICOLAGE
4. FANAPEL
5. COLEME
6. PLUNA
7. ANCAP (capitalized with taxes)
8. ALAS U
9. PARMALAT
10. LIFAN
11. FRIPUR
12. RAINCOOP
13. MOLINO DOLORES
14. ECOLAT
15. AGUA IVESS
16. NORDEX
17. PAYLANA
18. DANCOTEX
19. KEGENOL
20. JASSER
21. TIEMPOST
22. YASAKI
23. CERE OIL
24. CALAGUA
25. CHERY
26. BIG PLASTIC
27. ELINORD
28. SCHREIBER FOODS
29. SANDUPAY
30. HANKA
31. PRESUR
32. KENTILUX
33. CODET
34. GREEN
35. GALIA
36. KEBENOLL
37. CUD Ubuntu
38. CURTIEMBRE EL AGUILA
39. TESSAMERICA
40. URUPANEL
41. LANASUR
42. LACTINOR
43. ECO ART
44. COLEGIO J.P. VARELA
45. RODELÚ
46. CALVINOR
47. DOBARRO & PICHEL
48. AVÍCOLA TENNENT
49. MOLINO CARMELO
50. CRISTALERÍAS DEL URUGUAY
51. FUNSA
52. OLMOS (became a cooperative)
53. IMAGINARIUM
54. HISUD
55. FIBRATEX
56. LA ESTADA
57. BAR 10 DE MONTEVIDEO
58. VARIOS LOCALES DEL BROU
59. MOLINOS INTERDEPARTAMENTALES
60. CALERA CARAPÉ
61. EL CLON (Las Piedras branch)
62. REFRESCOS MIO.
63. EUROCEN (call center, 300 employees in 2011)
64. AVANZA (call center, 250 employees)
65. PRODHIN
66. HOTEL PLAZA FUERTE
67. HOTEL LANCASTER
68. HOTEL AUSTRAL
69. HOTEL MANTRA (Punta del Este)
70. PALMOLIVE
71. GATONA CALZADOS
72. COLLERATI CALEFONES
73. LA COLONIAL – Benito Blanco y Barreiro
74. KAYSER
75. SOULPACK
76. PHUASA
77. ILDU
78. INASUR
79. CAMPOMAR
80. SOULAS
81. TINTEX
82. SLOBA
83. SADIL
84. ALPARGATAS
85. DEUS – CARRASCO
86. TORINO
87. NIBO
88. GLENCORE
The country's foreign policy, once impeccable, has been tarnished by a government that insists on defending the Venezuelan dictatorship without a shred of shame.
What has to happen so Uruguay can finally wake up? Isn't reality violent enough to move its people?
Today, it is not the case, like in the 1990s, that another Uruguay is possible. Uruguay itself is possible — we know because we have seen it.
Changes are sometimes pertinent, and have never been more urgent than today.