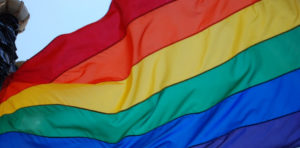 EspañolChristian Grey, the main character of the inexplicably successful book and film series Fifty Shades of Grey, would not be so lucky if the story were set in Uruguay.
Grey, in view of the array of different feminist currents that govern the cultural hegemony in which we are imprisoned today, would be stoned by the public here, perhaps not even in a metaphorical sense.
Uruguay is a microcosm and so as incredible as it may seem, we also have our own version of Christian Grey. Quite more humble, of course, but much less fortunate.
It turns out that a couple of 20-something sadomasochists ended up in the hospital and later in the hands of authorities after a violent night in the bedroom. It was not the first time the couple hurt each other during such activity over the course of their nine-month relationship, but this one was apparently caused by a jealous dispute.
The woman suffered minor injuries as a result, and the man was left in crutches, but a prosecutor wants to try him and let the woman go. This despite that neither of them wanted to accuse the other in in criminal court.
I can not help but wonder if the alleged feminists — not those who fought and struggle to have equal rights and obligations, but those who speak of "white capitalist hetero-patriarchy" and "death to men" — are celebrating such a decision today.
I also wonder if these types of privileges are part of the "new world" we live in — one that intends to drown us in a progressive wave.
This type of "justice" (lowercase and between quotation marks) is repulsive. It preys on political correctness. To prosecute this man (who did not have a formal indictment in the Criminal Court) is nothing more than the most complete undermining of a real problem like domestic violence.
I strongly believe in progress, not in progressivism. In fact, nothing is further from progress than self-proclaimed progressivism.
Injustice is not progress. Privileges are not signs of progress. Fanaticism is not worthy of progress. The old habit of measuring with a different rod according to this or that context is not progress.
Only freedom and critical analysis lead to progress.
The prosecutor seems to have neither.