EspañolCriminal gangs have been a recurring problem in El Salvador. Both the Mara Salvatrucha (M-S13) and Barrio 18 have caused immeasurable suffering to Salvadorans. Yet earlier in April, both groups claimed that they would reduce murders in exchange for certain demands, although this is yet to be reflected in crime statistics.
The government has meanwhile suggested that it could offer support to those that decide to abandon crime and seek to reintegrate with society.
Violence in the Central American country has been on the rise in recent years. According to a study published by the country's Lutheran University, 63.1 percent of the population believe that social violence is the greatest problem facing El Salvador, principally the violence caused by gangs.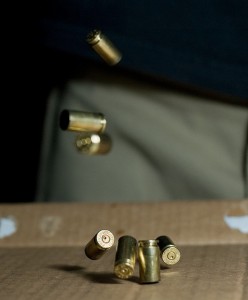 Many now fear that the situation will worsen: although the gangs recently offered to sit down for peace talks to discuss a possible reduction in killings, on Friday the Salvadoran government announced that the war will be won "through force."
March was historically one of the most violent months in the Central American nation. After the moving of 31 bosses of criminal "cliques," both of the MS-13 and Barrio 18, to the Zacatecoluca prison popularly known as Zacatraz, sources cited by Elsalvador.com report the possible existence of a deal between both gangs to combat state strategies to reduce homicide.
This, despite both groups issuing a statement on April 20 that claimed they aimed to reduce murders and extortion in the country.
Vice President Óscar Ortiz said during an event on April 24 that "you have to defeat violence, and that's what we're doing. We're going to hit extortion hard; we're going to hit organized crime hard; we're going to isolate the criminals that are in the penitential system," rejecting proposals put forward by gang leaders which included an offer not to use "the right of self-defense."
Gang Amnesty
As well as promising a full-on confrontation of the gangs, the government has also planted the possibility of a reintegration project for those who "show the desire to stand down and rehabilitate themselves."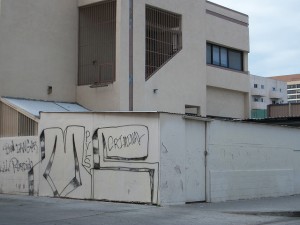 This follows recommendations by Presidential Commissioner for Citizen Security and Coexistence Hato Hasbún that El Salvador help former gang members access education through loans, as well as offer greater access to jobs and microcredit schemes to create small businesses.
Those who wish to be part of the envisioned plan would have to sign a document promising to abandon criminal activities. It would also require the collection of information — such as address and finger prints — to help prove that the individual shows a genuine desire to change course. Those that fail to meet the requirements would be expelled from the scheme.
Hasbún has already delivered the proposed Law of Reintegration of Members of Gangs and Prevention for Persons at Risk to the National Council of Citizen Security and Coexistence, but it currently remains "stalled" at the executive approval stage.
Grisly Statistics
Salvadoran authorities have reported that gangs were behind 1,194 violent deaths between January 1 and April 5, 2015. In January, InSight Crime named El Salvador "the most violent country on the planet."
A report by the Mexico-based Citizen Council for Public Security and Penal Justice meanwhile indicates that El Salvador occupies number 13 on a list of the most violent nations worldwide, with an annual rate of 61.21 homicides for every 100,000 inhabitants. Guatemala meanwhile features at number 25, with a rate of 44.9, while Honduras takes the grim distinction of the top spot, with 171.2 homicides for every 100,000 residents.
Figures from El Salvador's National Institute of Legal Medicine similarly reflect that the daily average of those murdered by firearms has reached 15.5. In March alone, 482 people were killed in the country by violent means.
Translated by Laurie Blair. Edited by Guillermo Jimenez.