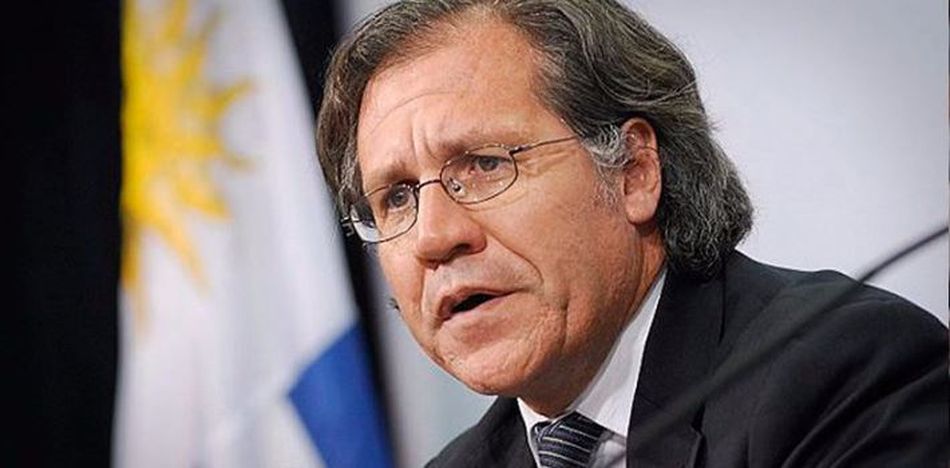 EspañolVenezuela's future is at stake this week as the Organization of American States plans to meet with officials from President Nicolás Maduro's administration, and time is running out for them to impose a fair and open election.
The OAS has openly discussed imposing the Democratic Charter on the country, which could result in international intervention for a country suffering massive scarcity and starvation.
OAS  Secreatary Luis Almagro's second report about the topic claimed outright that there is no democracy in Venezuela. Elections have not been respected, the letter said, all processes even leading up to something that might resemble a fair election have been blocked, as was the December 6 referendum to recall Maduro.
Meanwhile, the courts have supported this dismantling of democracy. In the rare circumstance that a court ruled in favor of a potential politic prisoner, authorities ignored it and arrested them anyway.
Necessary votes
On Friday March 24, 14 countries announced they were officially requesting that Venezuela carry out fair and free elections. However, many of these 14 countries, including Mexico (who began the initiative), have stated they do not wish to exclude Venezuela from the OAS, as Almagro's report outlines. Twenty-four votes are required to suspend Venezuela, which will be difficult to obtain, as it would require the approval of several Caribbean nations, most of which have a trade deal with Venezuela through the Petrocaribe agreement.
Many nations would rather try to lead Venezuela back on the path toward democracy, using the Democratic Charter as a means for opening up the dialogue process to more voices.
The Fallacies of  Chavismo
While Almagro's arguments are blunt and direct, Maduro's response is typical of communist dictatorships. He frequently makes use of ad hominem fallacies, as well as resorting to arguments of treason while utilizing the so-called straw-man fallacy: Almagro's original argument is distorted and then that distorted argument is refuted.
All these fallacies will be front and center this week when Venezuelan Foreign Minister Delcy Rodriguez meets with the OAS. Maduro reportedly plans to argue that a permanent council on Venezuela cannot exist without authorization from Venezuela itself, and that Almagro's ideas are "unlawful and unbalanced" for their focus on forced international intervention.
Forget the fact that Maduro himself, as chancellor, requested the application of the Democratic Charter against Honduras in 2009 and again against Paraguay in 2012 — and even more than that; he wanted military intervention in Paraguay.
But this is all just another example of what Venezuelans have to hear daily from the mouth of the president: lies and half truths, rude speech and insubstantial arguments.
¡El que tenga ojos que vea! Nicolás Maduro aplaudió en 2009 aplicación de Carta Democrática a Honduras y exigió acatar decisión de la OEA pic.twitter.com/GDD7b2XMNj

— Luis Florido (@LuisFlorido) March 17, 2017
What's next
Regardless of whether the Democratic Charter comes to fruition, it is clear that the larger countries of the region have grown tired of Maduro. He wants a "Nicaraguan democracy" — one in which he represents the only political party. And it doesn't help that Venezuelans only know how to fight this non-democratic government with democratic weapons.
Maduro has mentioned on several occasions that he wants Venezuela to "transcend bourgeois democracy, and become a true popular democracy, a direct democracy." This comment deserves no further explanation: "Popular democracies" are communist governments, and communist governments do not work.
Preventing this vision from coming true lies in the hands of OAS member nations. The fact that one of the most important countries on the continent fell into a permanent communist dictatorship is a danger to all of them.