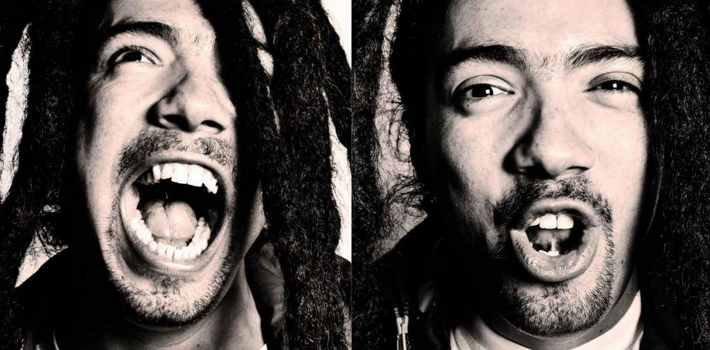 EspañolIn 2010, when Juan David Chacón (AKA "Onechot") released the video for his most popular hit as a solo rapper, "Rotten Town," the Venezuelan government called it "sensationalist." The authorities then launched an investigation into the artist for having depicted Caracas in such a violent way.
Let me introduce you to Caracas, embassy of hell / Land of murderers and shattas / Hundred people die every week / We nuh live in war / Country is full of freaks / We have more death than Pakistan / Lebanon, Kosovo, Vietnam, and Afghanistan / We have planty mafia / We have planty Don / And we have some crazy killars with the fast machine guns."
The problem, however, wasn't with the lyrics, because the song is in English. What offended the government were the images in the video, which portray Caracas perfectly, considering it is, in fact, the most violent capital city in the world.
Though the investigation never led anywhere, Chacón later became a victim of the same violence he describes in his songs. In 2012, two men tried to carjack him as he arrived to his home in Caracas, and shot him in the head. Fortunately, he survived the attack. Although his career suffered a two-year hiatus after the incident, he has recently resumed making music and begun acting in films.
[adrotate group="8″]
Considering radio in the country is plagued by government censorship, it's no surprise that Venezuelan hip hop found its niche on the internet. Now a staple within the genre of Spanish rap music, Venezuelan hip-hop artists have become widely recognized and regularly tour across Latin America.
Unlike musicians in other genres, rappers rely heavily on their live performances, rather than record sales, as their primary source of income. As such, Venezuelan hip-hop artists typically release their music online for free to their fans.
Onechot, El Prieto, McKlopedia, NK Profeta, Apache, and the late Canserbero — who like Onechot believed in nonviolence, but was not lucky enough to avoid tragedy — are just a few of the Venezuelan rappers who have managed to stand out for their work.
We were born in misery (I can speak firsthand) / Blood, gunpowder, hunger, and poverty (I'm from Petare, my bro)."
"You say we incite violence, but we're not the violent ones. The street is violent," Arvei Angulo Rivas (AKA "El Prieto") raps in his song "Petare Barrio de Pakistán." In it, he describes the effects of everyday violence on the residents of Petare, a crime-ridden neighborhood in Caracas.
The video, a smash hit on YouTube with over 4 million views, features Flow Mafia, his managing company, and compares the neighborhood to a war zone.
Others, like Apache, oscillate between playfulness and criticism, like in the song "Aquí todo es un beta" (Here Everything Is a Mess), which he performs with his group Cuarto Poder (Fourth Power).
Everything here is a Beethoven / Be mindful on the street, don't get your stuff stolen / Now on the track anyone can give you a game over / There is no "but" for motorcycle riders or their passengers / They say "don't move!" and they rip away your blackberry and your dollars."
While violence is the recurring theme in Venezuelan rap, occasionally, politics come into play. One of last year's best songs was "La Carta Magna" by NK Profeta, which touches on the anti-government student protests that took place in February 2014. The song also pays tribute to Simón Díaz, the most important traditional folk singer in Venezuela, who passed away last year in one of the demonstrations that landed Leopoldo López in jail.
If one man is necessary / To uphold the state / That state will miscarry / And it will all go to waste."
The Life and Death of Tyrone José González
Without a doubt, Tyrone José González (AKA "Canserbero") is Venezuela's best known hip-hop artist, even though his tracks have never been played on the radio. Unfortunately, Canserbero lost his life on January 20 under circumstances that remain unclear.
Investigators initially ruled his death a murder-suicide involving his friend and musician Carlos Molnar, but other theories have since emerged that contradict this claim. The case remains open in the courts.
Paraphrasing the famous song by The Beatles, Canserbero's signature phrase was "all we need is love." However, this didn't stop him from critiquing corruption and the extreme violence within Venezuelan barrios, which he experienced firsthand.
The son of Colombian migrants, he was born in Maracay, approximately 100 kilometers west of Caracas.
During his music career, he released two albums that are now considered masterpieces in Venezuelan hip hop: Life (2010) and Death (2012). One of his songs, "Mundo de Piedra," narrates a story of violence in Venezuela as told through the lives of a family comprised of a policeman father, a jealous mother, and a drug-addicted son.
https://youtu.be/ll4aSlZ4bkc
I would be remiss to conclude this review without a look at female Venezuelan rappers. Gabylonia has burst onto the scene with songs like "Abuso de Poder" (Abuse of Power), which describes how police across the continent are now completely out of control.
Mestiza and Neblinna are big names as well, with their song "Venezuela está Candela" (Venezuela Is in Flames).
Those outside the country who hear these songs might think that Venezuelan hip hop subscribes to hyperbole, but the truth is that these artists actually understate the reality that we live through.
Their music has connected with the public on an emotional level, and even though they have not benefited from conventional promotion methods, these artists have managed to attract thousands of followers in Venezuela and abroad.
Amid seemingly endless amounts of reggaetón, and so many other party-music genres, we should all seek to highlight voices like these.