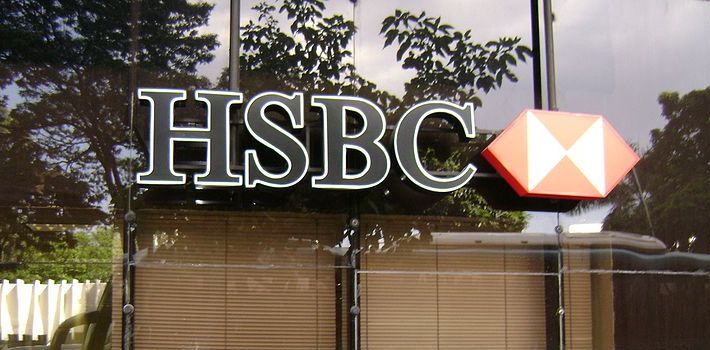 EspañolLatin-American politicians Horacio Cartes (president of Paraguay), Álvaro Noboa (former president of Ecuador), and Alejandro Andrade (Venezuela's ex-national treasurer) have one thing in common: they all possessed, until at least 2007, secret accounts with HSBC's private Swiss bank. This according to the Swissleaks report published on Sunday, February 8, which also revealed Venezuelan banks and individual account holders represented half of all the funds deposited from Latin America.
The International Consortium of Investigative Journalists (ICIJ) shared part of the leak with select newspapers around the world containing data from over 100,000 bank accounts belonging to 106,000 clients from 203 different countries. Client information ranges from 1988 to 2005, with details on deposits from 2006 to 2007.
The leaked client list contains the names of several major world leaders, including the late owner of Spanish bank Santander, Emilio Botín; Karekin II, head of the Armenian Orthodox Catholic Church; kings Abdullah II of Jordan and Mohamed VI of Marrakesh; Rachid Mohamed Rachid, Egypt's former Commerce minister during the Hosni Mubarak regime; and Sultanah Kalsom, the second wife of the sultan of Pahang, Malaysian royalty.
The Falciani List, named after HSBC whistleblower Hervé Falciani, has taken over headlines around the world this week, as those named are implicated in potential tax-evasion schemes. Falciani is said to have coped the data in 2008, and now prosecutors from at least three countries (Argentina, Belgium, and France) have launched formal investigations into the operations of HSBC's Swiss branch.
In 2010, the IRS in the United States requested HSBC provide information about taxpayers who might have used the bank's services in Switzerland. According to the US Attorney's Office for the Southern District of New York, some US taxpayers may have used shell companies in Panama to "conceal their foreign assets," as reported in the Irish Times.
The leaked list also contained the names of 1,859 Canadian clients, accounting for $3.9 billion in 2007.
According to the ICIJ and Parisian newspaper Le Monde, the alleged tax-evasion scheme began in 2005, when HSBC's Swiss branch helped its most exclusive clients create holding companies in Panama and the British Virgin Islands to avoid withholdings on interest-income earned in Switzerland and other European tax havens.
In a letter addressed to the ICIJ, HSBC acknowledged that "the compliance culture and standards of due diligence in HSBC's Swiss private bank, as well as the industry in general, were significantly lower than they are today." The company assured they had "taken significant steps over the past several years to implement reforms and exit clients who did not meet strict new HSBC standards, including those where we had concerns in relation to tax compliance."
Key Clients from Latin America
Assets from clients based in the United States, a country with a $16.8 trillion GDP, rank fourth on the list with US$13.4 billion, after Switzerland ($31.2 billion) and the United Kingdom ($21.7 billion). Venezuela, whose economy is 33 times smaller than the United States, also had more money in HSBC's private Swiss bank accounts than US clients — $14.8 billion — despite having fewer account holders.
The list documents 1,138 Venezuelan accounts, compared to 4,183 from the United States. Brazil had the fourth largest list of clients with 8,667 individual accounts and $7 billion in deposits, while Argentineans held 3,625 accounts with $3.5 billion up to 2007.
Latin America as a whole represented some $31 billion in funds, almost half of which came from Venezuela.
Other countries with large deposits were also represented on the list: clients from Uruguay held $2.8 billion, almost 5 percent of the country's GDP; and Mexican clients stored $2.2 billion. The leaks also revealed 29 Cuban clients on HSBC's list.
Latin America as a whole represented some $31 billion in funds, almost half of which came from Venezuela.
Unlike Europe, where the focus is on tax evasion, the interest in Latin-American funds has centered on potentially hidden fortunes amassed through embezzlement and drug-trafficking operations.
Alejandro Andrade, for example, served as Venezuela's Treasury minister from 2007 to 2010, and was previously president of the state's welfare benefits program under Hugo Chávez.
Andrade had control over three Treasury bank accounts opened with the HSBC's Swiss bank in 2005, where he stored $698 million, as reported by ICIJ. At least six other senior government officials linked to those accounts worked for the ministry.
In total, of the $14.8 billion in Venezuelan funds revealed by Swissleaks, 85 percent belonged to the state entities. The Treasury Bank, a financial institution dependent on the ministry, deposited almost $11 billion. Its president at the time was Rodolfo Marco Torres, an army officer and the current Venezuelan Finance minister.
As for Álvaro Noboa, ICIJ notes Ecuador's richest man has "fought many legal battles, including allegations of tax evasion, child labor, and sexual harassment." Between 2006 and 2007, the bank accounts for his company Fruit Shippers Limited reached $92 million.

Horacio Cartes, current president of Paraguay, opened two accounts in 1988, two months before he was found guilty of money laundering and spent five months in jail, according to the Paraguayan newspaper ABC Color.
In 2014, Argentina became the first country in Latin America to file a complaint against HSBC. Its federal tax agency accused the bank of developing an illegal scheme to avoid paying $3 billion in taxes.
Translated by Daniel Duarte. Edited by Guillermo Jimenez.