EspañolIf you live in San Pedro Sula (Honduras), Caracas (Venezuela), Acapulco (Mexico), or Joao Pessoa (Brazil), you're up to 15 times more likely to die a violent death than if you live in a European or Asian city, or several safer regional urban centers such as Santiago (Chile) or Montevideo (Uruguay).
This was the news from the annual report from Mexican NGO Security, Justice and Peace, released Wednesday, January 21, which identifies the 50 most violent cities — those with the highest number of homicides in relation to their number of inhabitants — in the world. The worst cities for criminal-related violence (conflict zones are excluded) in 2014 were overwhelmingly located in Latin America.
The bleak picture for the region was only broken up by the inclusion of four US cities (St. Louis, New Orleans, Detroit, and Baltimore) and three from South Africa (Cape Town, Nelson Mandela Bay, and Durban).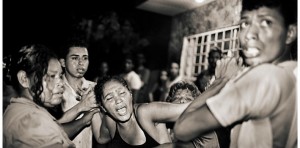 Nineteen Brazilian cities were featured on the list, followed by 10 in Mexico, five in Colombia, and four in Venezuela. Topping the list for the fourth consecutive year was Honduras' San Pedro Sula, with 1,317 homicides last year amid its population of 769,025 contributing to a rate of 171.20.
At fifth position was also Honduras's capital, Tegucigalpa, and the surrounding district, which joined the capital cities of San Salvador, Ciudad de Guatemala, Kingston (Jamaica), and Caracas (Venezuela) in the ranking.
Data Difficulties
In general, the report observed a "lack of transparency" among those governments included in the ranking, many of which sought to doctor figures, or conceal them outright, at a local or national level. In such cases, researchers utilized the most conservative estimate available.
The NGO noted in particular in the case of San Pedro Sula and Honduras's Capital District that the lack of official data in 2014 complicated calculations, although a report by local daily La Tribuna suggested that there were 678 and 339 fewer homicides in each respectively compared to 2013.
Many governments at a national or local level sought to doctor or conceal homicide figures outright.
The lack of official figures for Venezuela also "represents a huge challenge for determining the actual homicide rate," the report notes. "The government, instead of transparency and publishing accounts, prefers secrecy or propaganda," the authors added, who instead in their calculations for Caracas relied upon the number of bodies registered at the city's Bello Monte morgue, of which almost 80 percent were homicides. According to the report, the Venezuelan capital witnessed 3,797 murders in 2014, equivalent to a rate of 115.98, second overall.
On the theme of transparency, while the report hails authorities in Mexico's Acapulco (in third place overall, with 883 homicides) for their "transparent and regular diffusion" of crime data on a monthly basis, it raises concerns about the tendency of federal authorities elsewhere to submit "doubtful, if not manipulated" figures. The report also praised The National System of Public Security (SNSP) for its "genuine efforts" to produce and disseminate truthful information.
Colombia: A Ray of Hope
Despite the grim news from elsewhere, several cities significantly reduced homicide rates and exited the top 50. Colombia's Santa Marta, San Juan (Puerto Rico), Maracaibo (Venezuela), and Puerto Principe (Haiti) were all out, while Brazil's Curitiba, Porto Alegre, and Teresinha joined Obregón, Mexico, in filling the gaps.
Medellín moved from 10th position in 2010 to number 49 in 2013, and is almost certain to soon exit the list altogether.
Within Colombia, Medellín proved a model, having moved from 10th position in 2010 with a homicide rate of 83 for every 100,000 inhabitants, to number 49 ranking, with a rate of 27.
"It's almost certain that Medellín will soon exit the ranking," the report predicts, noting that if the rate for number 50 in 2013 (30 homicides for every 100,000 residents) had remained consistent into 2014, the central Colombian city would already have done so.
The NGO further highlights the city's progress since the period from the 1980s to 2003, when it was the most dangerous in the world, with homicide rates higher than 400 per 100,000.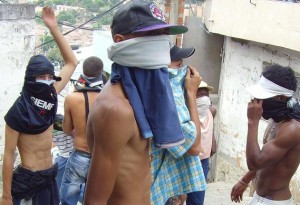 There was also good news for Torreón, Mexico, where the murder rate dropped by almost half, from 54.24 in 2013 to 27.81 in 2014, bringing it down to number 48 in the list.
"What we want is for no one, neither governors nor governed, to want their city to figure in this ranking, and if it already is, to put their maximum effort into it exiting the list as soon as possible," the report's authors concluded.