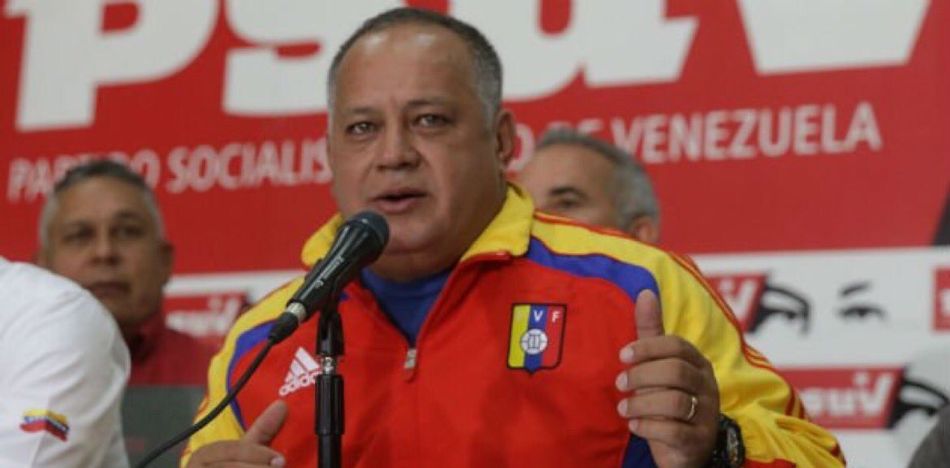 US intelligence authorities received information in July about "an order to kill" Senator Marco Rubio emitted by Diosdado Cabello, arguably the second most powerful Chavista in the Venezuelan regime after dictator Nicolás Maduro, The Miami Herald reported on Sunday, August 13.
According to the report, "federal authorities couldn't be sure at the time if the uncorroborated threat was real." Nevertheless, Senator Rubio's security has been strengthened in recent weeks. The Herald points out that Rubio recently declared that Cabello, a minister of Public Works under Hugo Chávez and former president of Venezuela's National Assembly, was "the Pablo Escobar of Venezuela" due to his presumed links to drug trafficking in the country, links which US federal authorities are investigating. For his part, Cabello, who is very influential in Venezuelan military circles, referred to the Florida senator as "Narco Rubio."
Fact that Narco leader @dcabellor annouced #6Aug military rebellion & govt response shows who's in charge of security forces in #Venezuela

— Marco Rubio (@marcorubio) August 6, 2017
Narco Rubio, alias @marcorubio, lo peor de la política imperial, aparece como el defensor de los terroristas que atacaron Fuerte Paramacay.

— Diosdado Cabello R (@dcabellor) August 6, 2017
According to the Herald, "the death threat" against Rubio "was outlined in a memo to several law enforcement agencies disseminated last month by the Department of Homeland Security." The memo states that "Cabello might have gone as far as to contact "unspecified Mexican nationals" in connection with his plan to harm Rubio."
News of the supposed Venezuelan plot to assassinate a US senator arises as tensions between both countries reach unprecedented levels, with President Trump stating last week that he didn't rule out a military option against the Maduro regime due to its increasing authoritarianism. On Sunday, August 13, Maduro's son, also named Nicolás, boasted that Venezuela would attack the White House, which he apparently thinks is in New York, if military hostilities do arise.
Source: El Nuevo Herald.