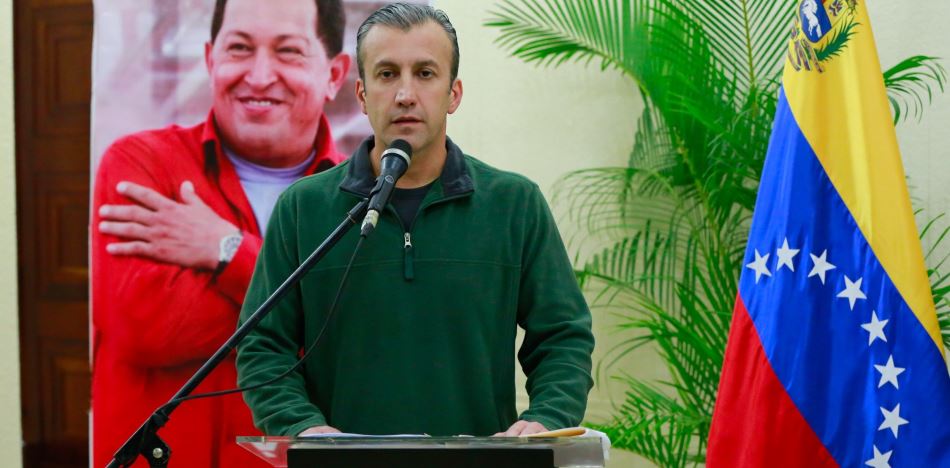 EspañolThe United States Treasury Department has frozen nearly US $3 billion of Venezuela Vice-President Tareck El Aissami's assets.
A month after El Aissami was labeled an active drug trafficker by the US, Organization of American States Secretary General Luis Almagro revealed the value of the assets confiscated from the Vice President.
On March 21, Almagro presented a report on Venezuela to the OAS detailing why a Democratic Charter on President Nicolás Maduro's administration is vital to reviving the country's democracy. In that address, he revealed that the amount of money confiscated from Vice President El Aissami was equivalent to half the cost of the country's 2012 food imports.
"Meanwhile, tens of millions of people in Venezuela are hungry," he said, "because the government is unable to import enough food to meet the needs of the country."
Last February, El Aissami was included on the US Treasury's list of alleged drug traffickers. It also included Samark Lopez Bello, accused of being the main frontman for the El Aissami.
El Aissami organized and directed planes that took off from a Venezuelan airbase, according to US officials, in addition to controlling drug routes..
El Aissami is also linked to drug shipments to Los Zetas, a Mexican drug cartel, as well as Colombian drug lord Daniel Barrera and Venezuelan drug trafficker Hermagoras Gonzalez Polanco.
"We have frozen assets, tens of millions of dollars in assets that will have a very large impact on El Aissami,"  US Treasury Secretary Steve Mnuchin said.
The US Office of Foreign Assets banned US citizens from making transactions with both people. However, El Aissami claimed the US Treasury is lying.
"I have neither a visa nor a bank account in the United States," he said.
El Aissami said the US government is trying to denigrate the country's morale and undermine the revolution by associating them with cartel leaders and drug traffickers. He also said the drug trafficking case involving two nephews of Maduro's wife is no different.
"They have kidnapped two relatives unjustly," he said, "with a false positive created by the DEA."
According to the Center for a Free Society, El Aissami has used his political status to establish intelligence and financial channels with terrorists in the Middle East, particularly in Syria, Lebanon, Jordan, Iraq and Iran.
"Over the years, Tarek El Aissami has developed a sophisticated, multi-tiered financial network that functions as a criminal-terrorist pipeline to bring Islamic militants to Venezuela and neighboring countries, as well as to send illicit funds from Latin America to the Middle East," the report said.