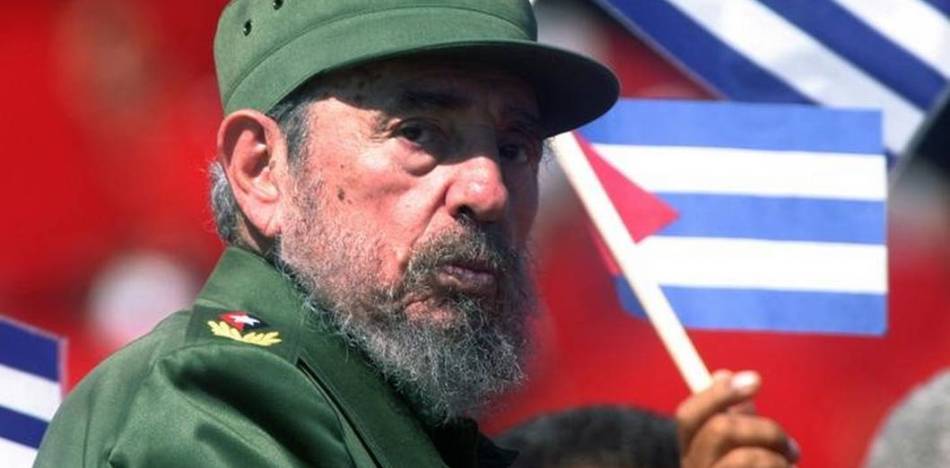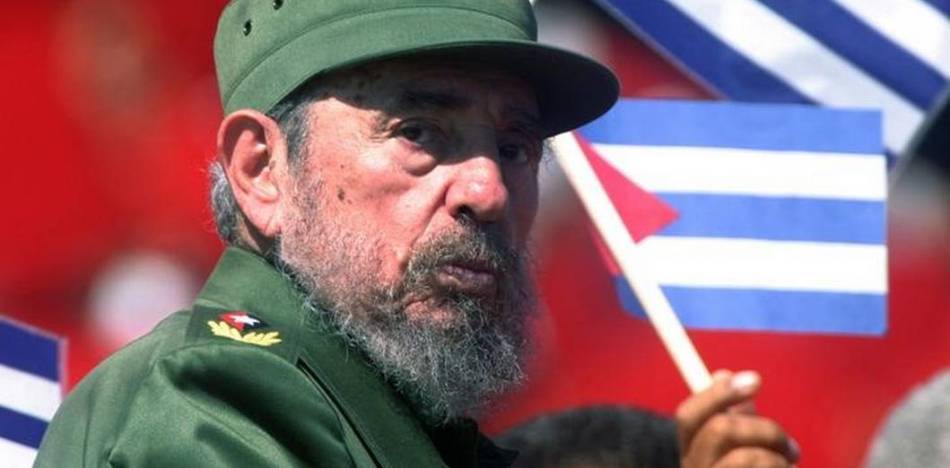 EspañolPredictably, Cuban dictator Fidel Castro's death on November 25 led to an outpour of grief on the left. "Social justice warrior" Jeremy Corbyn, the far-left leader of Britain's Labour Party and member of the pro-Castro Cuba Solidarity Campaign, said that the late despot had left behind many achievements, "from building a world-class health and education system, to Cuba's record of international solidarity abroad."
In a similar vein, former Uruguayan president José "Pepe" Mujica published a letter he wrote in Castro's honor, praising him for building a Cuba "without illiteracy, with the best system of pubic healthcare, and the best education in the continent…"
The Myth of "World-Class Healthcare" in Cuba
Such tributes reveal more about Castro's wildly successful efforts at self-propaganda than about his actual achievements. As former PanAm Post reporter Belén Marty, who visited Cuba in order to learn the truth about the country's hospitals, wrote in 2015, "the supposed first-class health care provided in Cuba (is) a myth. Hospitals in the island's capital are literally falling apart," with eternal waiting times for ambulances, major hospitals in Havana having the "appearance of a makeshift medical camp," "all the doctors working the night shift" at the Intensive Care Unit being "still in school," none of them appearing "to be older than 25," and patients being forced to provide their own pillows, sheets, and even medicine. Naturally, high-ranking Communist Party apparatchiks, foreign celebrities like Hugo Chávez, and tourists willing to pay for their healthcare in dollars can receive far better treatment. More than providing quality healthcare for all, Marty concluded, "the socialized medical system, delivered at no charge to Cuban patients, is a key propaganda tool of the Castro regime."
A Dysfunctional System of Education
The same applies to Cuban education. If Cuba indeed has "the best education in the continent," as Mujica claims, one would expect its universities to stand out internationally. That is far from the case. As Miguel Sales writes in Diario de Cuba,
Whatever the international classification system consulted (Shanghai, Oxford or CSIC), Cuba's top institution, the University of Havana does not even stand among the top 1,000 in the world.  For example, in the most recent ranking by Spain's Superior Council of Scientific Research (CSIC), the University of Havana is ranked 20th in the Caribbean, behind institutions in Mexico, Jamaica and Puerto Rico, and 1,741st in the world. That is, the world features some 1,740 universities, some in very poor countries in Asia and Africa, topping Cuba's best institution of higher learning.
Without a doubt, the mandatory teaching of Marxist ideology as absolute truth has led, inevitably, to declining standards in many fields. Sales adds that Cuba's deficiencies in higher education
do nothing more than encapsulate and reflect the problems plaguing the Cuban education system and society as a whole. Essentially, Castroism's educational policy has been based on extension and massification, at the expense of quality.

The main objective has been to make everyone capable of reading, even if only a handful of political slogans, and to sign their names, in order to proclaim the island 'a territory free of illiteracy,' and then fight the 'battle of the sixth grade' to give everyone a certificate; and, finally, place a college diploma in the hands of the greatest possible number of young people, without stopping to consider academic standards and students' true vocations.
The problems with Cuban education, overlooked by the international left, are exacerbated by the dysfunctional nature of Cuba's labor market:
Massification and 'free' university studies have ended up creating several generations of frustrated people adorned with devaluated degrees that are of little use because a) they lack the knowledge necessary to occupy the positions their degrees should qualify them for and b) the country's socioeconomic structure cannot offer them employment commensurate with their qualifications anyway.

This is why there are engineers in Cuban cities driving taxis, ex-architects serving up mojitos at restaurants, and biologists now working as tour guides, as well as a multitude of sex workers who, as Fidel said in 1998, "are the most educated in the world."
There is also evidence that Castro's complete triumph over illiteracy is yet another state-sponsored lie repeated ad nauseam by bien-pensant lefties worldwide. As Sales notes,
In 1980, two decades after the Castro government declared that the entire population was literate, some 35,000 exiles reached Key West from the Port of Mariel. US authorities found that about 7% of those forming part of the Mariel boatlift were functionally illiterate; that is, they were not able to read and understand a simple form and complete it.
No part of Fidel Castro's failed system was built peacefully, let alone democratically. The Cuba Archive documented 10,500 deaths and disappearances attributed to the Cuban state from 1959 until January, 2012, with 3,615 executions by firing squads during that period. Although Castro never allowed Cubans to decide their own future in free and fair elections, thousands did vote with their feet by fleeing the island at the first opportunity. In 1980 alone, when Castro temporarily opened the port of Mariel to those wishing to leave, 125,000 Cubans headed for the United States, forcing the South Florida authorities to face a refugee crisis of unseen proportions. Both before and after the Mariel Boatlift, however, America has benefitted enormously from Cuban immigration. As The Economist notes, the exodus "of hundreds of thousands of the more entrepreneurial Cubans" who fled to the United States "had the unintended effect of turning Miami from a sleepy beach town into a throbbing regional entrepôt."
Fidel's Record of Sponsoring Carnage abroad
As for Fidel Castro's "record of international solidarity abroad," which Corbyn touts in all his cluelessness, the real story is that of bloodshed as a result of failed attempts at armed insurrection. After his triumph against sergeant Fulgencio Batista, whom he replaced as Cuban dictator, Castro sought to export his model of violent revolution across Latin America (eventually also Africa.) As historian David Bushnell notes, Castro's initial goal was to turn the Andes mountains into South America's Sierra Maestra, the Cuban mountain range where his guerrilla forces had waged their struggle against the US-backed Batista. In 1965, Castro was directly responsible for the creation of Colombia's National Liberation Army (ELN), a terrorist guerrilla group which followed Ernesto "Che" Guevara's theories of revolution, according to which clandestine urban fronts would collaborate with rural armed nuclei (focos) in order to topple governments, including democratically elected ones, and install Castro-like dictatorships. 51 years later, the ELN, a 2,000 man strong guerrilla, is still murdering and kidnapping innocent Colombians. Somehow, however, Corbyn and his ilk still can shamelessly claim that such violence is part of Castro's legacy of global solidarity.
Shockingly, Colombia's own president, Juan Manuel Santos, also chose to ignore Castro's record of destruction in the country and wrote that, at the end of his life, the Cuban despot "recognized that armed struggle was a mistaken path. He helped to put an end to Colombia's conflict." Aside from the fact that Colombia's conflict is by no means at an end, Santos failed to condemn Castro for his direct responsibility in generating Colombia's violence. He also expressed his solidarity "with the Cuban people," failing to mention how heavily Cubans have suffered during 57 years of Castro autocracy.
Fidel Castro reconoció al final de sus días que la lucha armada no era el camino. Contribuyó así a poner fin al conflicto colombiano.

— Juan Manuel Santos (@JuanManSantos) November 26, 2016
Even Argentina's president, Mauricio Macri, disappointed many of his supporters by expressing his condolences to the Cuban government after Castro's death and not mentioning the plight of the Cuban people.
Mis condolencias al gobierno cubano por el fallecimiento de Fidel Castro

— Mauricio Macri (@mauriciomacri) November 26, 2016
President Obama himself, who antagonized Cuban-Americans with his policy of weakness toward the Castro regime, released a spineless statement:
We know that this moment fills Cubans – in Cuba and in the United States – with powerful emotions, recalling the countless ways in which Fidel Castro altered the course of individual lives, families, and of the Cuban nation. History will record and judge the enormous impact of this singular figure on the people and world around him.
Aside from Sebastián Piñera, Chile's former president, who stated that Castro's legacy is "nearly 60 years of violating liberty, democracy, and human rights in Cuba," the only world leader who unequivocally condemned Fidel Castro's failed, violent dictatorship was Donald Trump.
Mis condolencias a la familia de Fidel Castro. Su legado: casi 60 años de atropellos a las libertades, democracia y derechos humanos en Cuba

— Sebastian Piñera (@sebastianpinera) November 26, 2016
Hope and Change
In an official statement, the American president-elect wrote:
Today, the world marks the passing of a brutal dictator who oppressed his own people for nearly six decades.

Fidel Castro's legacy is one of firing squads, theft, unimaginable suffering, poverty and the denial of fundamental human rights.
Fidel Castro is dead!

— Donald J. Trump (@realDonaldTrump) November 26, 2016
While Cuba remains a totalitarian island, it is my hope that today marks a move away from the horrors endured for too long, and toward a future in which the wonderful Cuban people finally live in the freedom they so richly deserve.

Though the tragedies, deaths and pain caused by Fidel Castro cannot be erased, our administration will do all it can to ensure the Cuban people can finally begin their journey toward prosperity and liberty. I join the many Cuban Americans who supported me so greatly in the presidential campaign, including the Brigade 2506 Veterans Association that endorsed me, with the hope of one day soon seeing a free Cuba.
These are clear, encouraging words from the soon to be leader of the free world. For the people of Cuba, Donald Trump represents true hope and change.