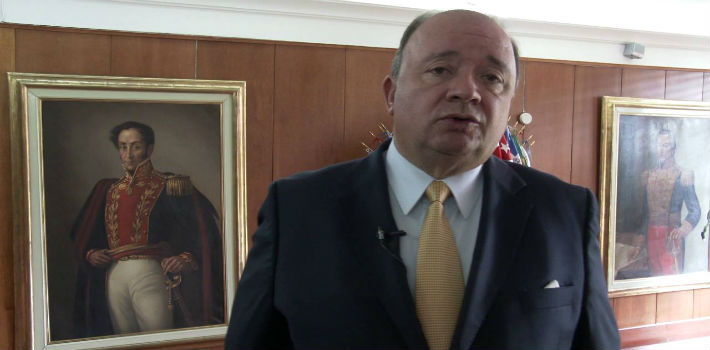 EspañolThe Colombian Minister of Defense, Luis Carlos Villegas, spoke last week about what the bilateral ceasefire means for the country and how it resulted from the negotiations in Havana, Cuba between the Colombian government and the Revolutionary Armed Forces of Colombia (FARC).
Villegas said that since he came to the ministry, he has tried to keep all members of the armed forces in the loop about what was going on in the talks. The idea was to make the military aware first hand of what was being negotiated in Havana.
Within the armed forces, there has been a fair amount of controversy surrounding what was being discussed in Havana, with much speculation on what will happen to the Colombian army after the agreement is signed. There have also been suggestions about the reduction of the military apparatus and of military personnel accused of crimes being subject to transitional justice mechanisms.
Up to this point, the FARC have said that they wants over 70 demilitarized zones in which to gather in order to demobilize, but Villlegas assured that there would be 23.
The minister said he expects around 6,400 guerrilla fighters to demobilize. However, there are many doubts about what will really happen to them. There are also doubts about how much money will be spent on reinserting them into civil life while dismantling their entire military structure.
Source: Blu Radio