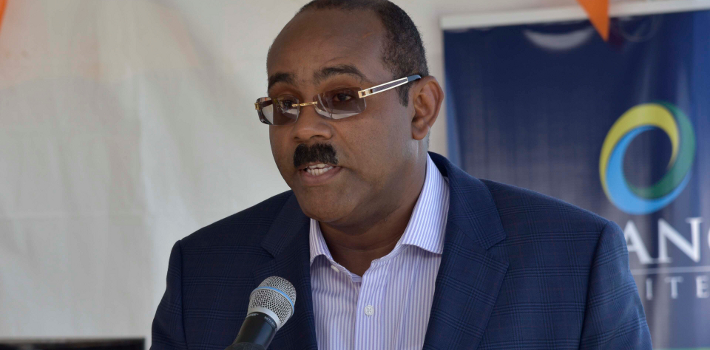 The government of Antigua and Barbuda has followed through with its promise to do away with the personal income tax for residents of the twin-island nation.
Prime Minister Gaston Browne announced on Thursday that, effective April, the people of Antigua and Barbuda will no longer be required to pay this "destructive" tax.
The personal income tax (PIT) in Antigua and Barbuda was first introduced by the United Progressive Party in 2004, and imposed an 8 percent tax on residents who earned more than ECD$3,500 (approximately US$1,300) and 15 percent on earnings above ECD$25,000 (US$9,250).
"Effective April 2016, personal income tax will be abolished in its entirety. That was a major campaign promise, and my government honors its word to the people," Browne said during the presentation of the 2016 budget.
"Abolishing personal income tax is an important reform. Not only will it put more money in the pockets of the people, so that they can save or spend more for the benefit of the economy as whole, it will help to reestablish our country as one of the most competitive in the Caribbean and beyond."
According to the prime minister, the reform returns ECD$30 million to the residents of the island, a necessary move, considering the cost of collecting and enforcing the PIT, as well as its "unfairness."
However, the loss in revenue means the government will need to make up the difference in some other way.
[adrotate group="7″]
"The loss of $37 million from the elimination of the PIT will be partially substituted by an increase in the Revenue Recovery Charge (RRC) from 10 percent to 13 percent," Browne said, "which is expected to yield an additional $20 million in revenue."
The prime minister further explained that basic food items would be excluded from this increase. Browne also noted that other measures will need to be taken to compensate for the loss, including the creation of a Revenue Court to enforce tax collection, adjustments to corporate legislation, and the establishment of the Unincorporated Business Tax Act.
The Antigua and Barbuda government will also focus on targeting alcohol and tobacco smuggling, which it claims denies the treasury of needed revenue.
Sources: Curacao Chronicle, Jamaica Observer.