Authorities in Seattle, Washington, have arrested over a dozen people charged with promoting prostitution through an adult website.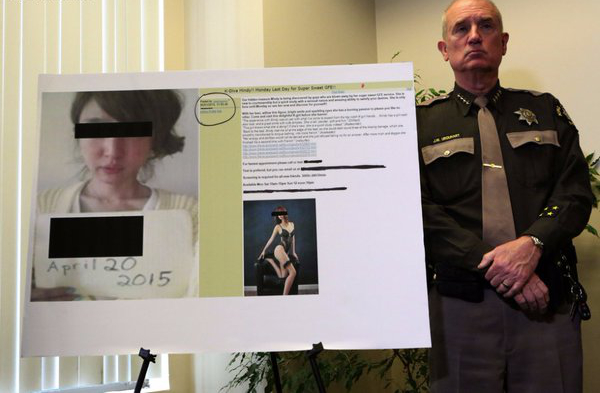 King County officials announced on Thursday that their investigation into an alleged prostitution ring in the Seattle area led to the shutdown of 12 brothels in Bellevue and the seizure of two "sex-trafficking" websites.
Investigators claim 12 men and one woman used a website called TheReviewBoard.net, and a sister site called kgirldelights.com, to "facilitate" the prostitution of "trafficked" women from South Korea. The women were allegedly held in upscale apartments turned brothels throughout the Seattle area.
Police estimate the websites served over 23,000 members, who used the service to share reviews of their sexual experiences with the women and exchange advice in how to avoid attention from police and their spouses.
"These men gained access to sexually abuse these vulnerable young women, then put their energies toward a campaign to encourage many more men to do the same," King County Prosecuting Attorney Dan Satterberg said on Thursday.
The advocacy group Sex Workers Outreach Project, however, has criticized the arrests and police shutdown of the websites. Closing the door on the relative safety of a moderated internet environment, the group argues, will only drive sex workers to seek out business on the street.
"It's criminalization and stigma of sex work and immigration status that makes these workers so vulnerable, not the work itself," Board President Savannah Sly told Reuters.
Police, however, believe the women in this case were brought from South Korea to the United States against their will, and compelled to work to pay off debts. Investigators say the group who ran the prostitution ring forced the women to work as much as 14 hours per day, seven days a week.
"Many of the members made comments [on the websites] that indicated they were aware these girls were more than likely trafficked and had little choice in choosing to work as prostitutes," police claim in the charges.
Nevertheless, Sly insists that the allegations from police may be inaccurate. "Migrant sex workers, especially Asian migrant workers, are often inaccurately labeled as trafficking victims … [and] just because a woman came to the [United States] and works as an escort does not mean she did so involuntarily," she says.
"These assumptions are blatantly racist and xenophobic. Many migrant workers in the sex trade, domestic work, and agriculture emigrate and work voluntarily."
Sources: Reuters, Seattle Times.