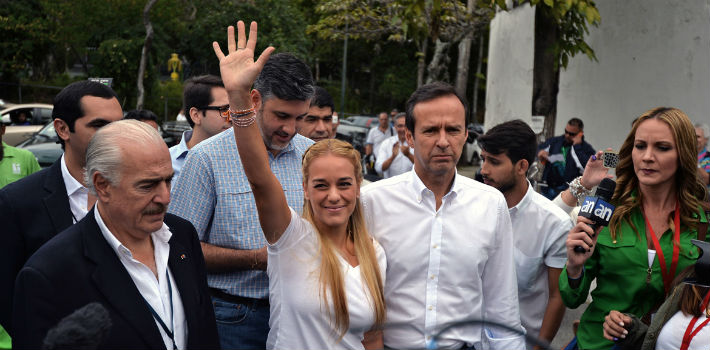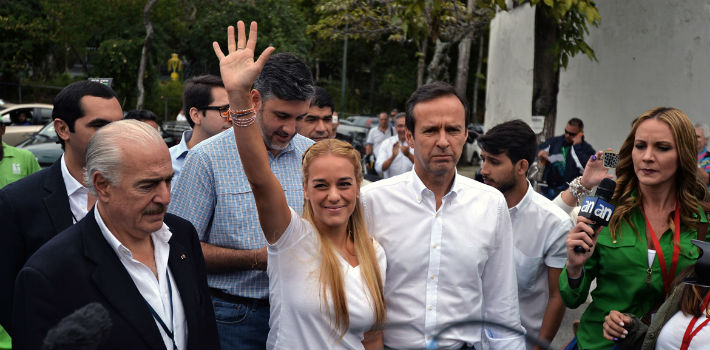 EspañolVenezuela's National Electoral Council (CNE) has revoked the permits issued to various Latin American ex-presidents who were monitoring Sunday's congressional election. The dignitaries had been invited by the opposition-coalition Democratic Unity Roundtable party (MUD).
CNE president Tibisay Lucena announced the decision against former presidents Luis Alberto Lacalle (Uruguay), Jorge Quiroga (Bolivia), Andrés Pastrana (Colombia), Laura Chinchilla (Costa Rica), Miguel Ángel Rodríguez (Costa Rica), and Mireya Moscoso (Panama).
Lucena justified the measure by claiming that the ex-presidents took part in a press conference held by the opposition.
She stated that Quiroga, ex-president of Bolivia, had interfered in the electoral process with his offensive declarations.
The CNE chief added that there would be penalties for those breaking the law, and she issued a "warning" to media outlets as well.
https://www.youtube.com/watch?v=LWsIjyzG7Q8
Earlier, Quiroga had given his opinion about media censorship in Venezuela. He also called for voting booths to be closed at 6 pm, as the law requires. "Democracy needs rules," he added.
Former Colombian President Andrés Pastrana said that he ignored the Venezuelan government's motives for the decision, adding that he will make an official statement soon.[adrotate group="8″]
"This decision contravenes everything we were told previously about our participation in Venezuela's electoral process," Pastrana said. He also thanked "all those who supported us."
For his part, National Assembly President Diosdado Cabello, a Chavista kingpin, said that he would request that the ex-presidents be expelled from Venezuela.
He added that Quiroga's statements were "unfriendly and made out of context.… This is a lack of respect towards this country."
Source: EFE.
Editor's note: updated at 9 p.m. EST, December 6, 2015.