Canadian intelligence and security forces may be comfortable with the arrival of 25,000 Syrian refugees in the country, but a majority of Canadians, however, have rejected Prime Minister Justin Trudeau's idea of welcoming so many asylum seekers at once.
According to an Aguns Reid Institute poll, some 54 percent of Canadians oppose or strongly oppose the idea of bringing Syrian refugees to Canada.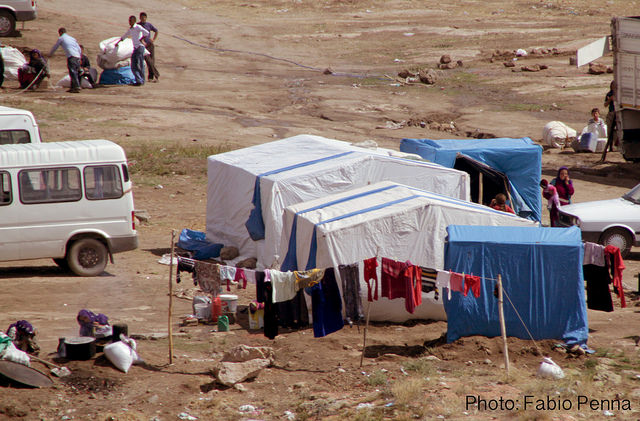 The heads of the Royal Canadian Mounted Police (RCMP) and the Canadian Security Intelligence Service (CSIS) supported the government's plan to screen thousands of Syrian refugees escaping the war-torn region and bring them to the country by the end of the year.
Provincial and municipal authorities, however, requested additional time to conduct the security screenings on the asylum seekers.
On Wednesday, November 18, RCMP Commissioner Bob Paulson and CSIS Director Michel Coulombe assured the press in Ottawa that the government's plans are feasible.
"We will play a role in making the security checks and confirm people's identity. In my view, the system is satisfactory," Paulson said.
Public Safety Minister Ralph Goodale explained that the initial goal is to "rescue people who are in terrible conditions and fleeing from the scourge that is [the Islamic State]." He vowed to do this "without any diminution or reduction in our security work."
However, Canadian citizens are more skeptical than the authorities.
Among those opposed to the proposal, 53 percent consider that the authorities should take more time carrying out the security checks. Meanwhile, 10 percent think that 25,000 refugees are too many, while a further 8 percent believe the plan is too expensive.
Twenty nine percent of those opposing the measure would refuse entry to any Syrian refugee. This amounts to 16 percent of the population.
On the other hand, 42 percent moderately or strongly support Trudeau's plan.
Alberta is the province with the highest opposition (62 percent) to the reception of Syrian refugees, while Atlantic Canada shows the least resistance (46 percent).
Sources: National Post, Globe and Mail.