EspañolGuatemalan President Otto Pérez Molina resigned from office just hours after a judge issued a warrant for his arrest late Wednesday evening, according to the president's spokesman, Jorge Ortega.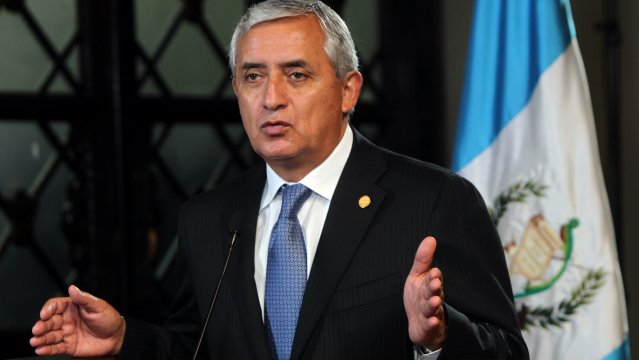 "Given the current situation, and above all taking into consideration the interest of the state, I am obliged to continue with due process and therefore present myself before the justice system and settle my personal situation," the president said in a letter to Congress.
On Tuesday, Congress stripped Pérez Molina of his immunity, allowing prosecutors to move forward with charges related to a customs-fraud scheme known as "La Línea" (the Line). Authorities have previously arrested former Vice President Roxana Baldetti, who resigned her post in May when allegations first surfaced.
Current Vice President Alejandro Maldonado will take over as president until January 14, 2016, when Pérez Molina's presidential term would have expired. Presidential elections in Guatemala are scheduled for September 6.
[adrotate group="8″]
On Thursday, Pérez Molina appeared in court to respond to his arrest warrant and answer the charges of his alleged involvement in criminal activity. The judge is expected to soon determine whether the president is held in custody or remain free pending his trial.
After the news of Pérez Molina's resignation spread throughout the country, thousands of Guatemalans gathered in the capital's main plaza to celebrate the decision with fireworks, songs, and chants.
Sources: El Periódico de Guatemala, BBC.