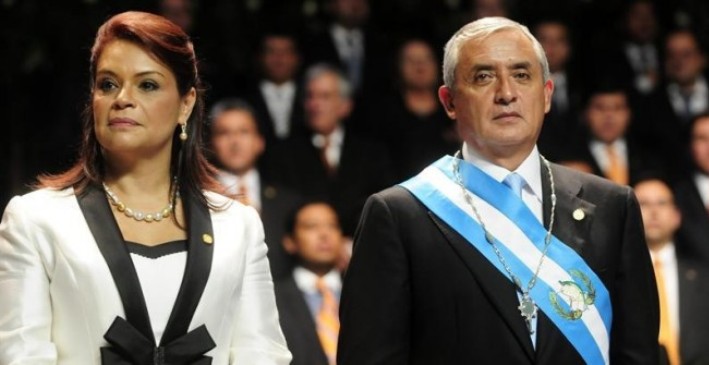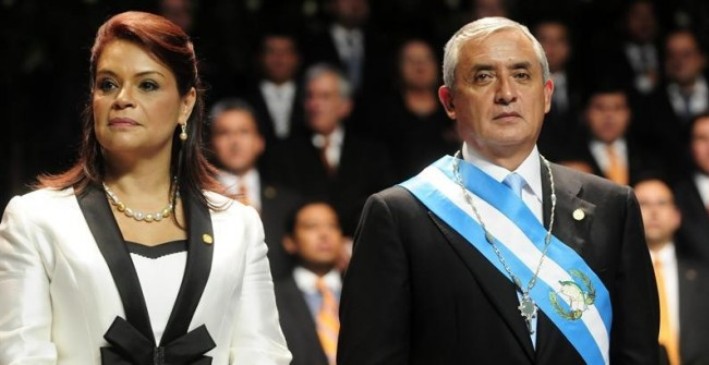 EspañolGuatemala's Congress made history on Tuesday, September 1, voting unanimously to strip President Otto Pérez Molina of the immunity that protects him from prosecution.
Just six days away from the presidential election, Congress's decision clears the path for prosecutors to proceed with corruption charges against Pérez Molina.
[adrotate group="7″]
While previous attempts to move forward with a trial failed last month, prosecutors will now be allowed to make their case that the president was the mastermind behind the customs-fraud scandal known as "La Línea" (the Line). Investigators on the case have already arrested former Vice President Roxana Baldetti, who resigned from government in May, when the allegations first surfaced.
Congress's ruling now moves to the Supreme Court, where Pérez Molina still has an appeal pending that challenges the charges against him. However, a judge's ruling now prohibits the president from leaving the country and a warrant may be issued for his arrest.
Thousands of Guatemalans gathered outside Constitution Plaza and across the country to celebrate Congress's decision. While only 105 votes were needed to strip the president's immunity, 132 of the 158 lawmakers approved the measure, with 26 abstentions.
Este Pueblo No tiene Presidente; pero tiene hombres y mujeres dignas que luchan por alcanzar otra Guatemala Posible pic.twitter.com/Q2JoUzOXgv

— Jorge Santos (@jorgesantos15) September 1, 2015

"This nation does not have a president, but we do have honorable men and women who fight for a different Guatemala."

https://twitter.com/GutierSamuel/status/638854359145582592
"Guatemala's unity is an example for the world. The president lost his immunity."
Some Guatemalan social-media users, however, say they fear Congress's decision will incite a political crisis in their country.
Guatemala experta en golpes de estado, con miedo a lo que se venga

— Irvin d Leon Barrios (@IrvinBarrios) September 1, 2015

"Guatemala is an expert in coups d'etat. I'm fearful of what may come."
Otro país pal gato con gobierno continuará. Guatemala a pique https://t.co/lVPRQts9ka

— Carlos # YO VOTO RECHAZO (@carloshidalgo_v) September 1, 2015

"Another country in trouble. Guatemala is sinking."
Sources: El Universal, 2001.