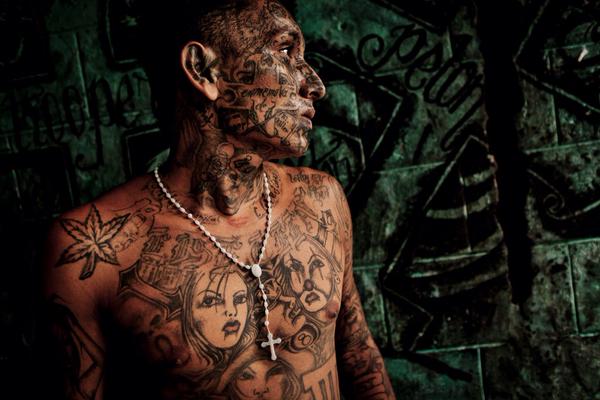 After what was one of the bloodiest weeks in El Salvador since the 1980s civil war, on August 24 the Supreme Court of El Salvador declared street gangs such as MS-13 and Barrio 18 and their financial backers to be terrorists.
The ruling expands the terms outlined in the 2006 Special Law Against Acts of Terrorism to deem terrorists all those groups that challenge the state's use of legitimate violence, disregarding standard international definitions.
"Terrorist groups are the gangs Mara Salvatrucha or MS-13 and Gang 18 or Mara 18, and any other gang or criminal organization that seeks to arrogate the exercise of the powers belonging to state sovereignty," ruled the supreme court.
The new definition encompasses any criminal organization that endangers the democratic system, state safety, or international peace; that exerts territorial control; that propagates collective fear; that affects physical or juridical personal goods; and that restricts the free flow of peoples.
Magistrates based part of their reasoning on the premise that any person who becomes part of a gang "seriously manifests their disposition to commit crimes" and to participate in the crimes ordered by the gang's leadership.
The ruling also declared as terrorists all collaborators, financial supporters, and apologists of such groups, no matter their political, criminal, or economic motives.
In another game-changing decision, the court ruled out any possibility to negotiate with the street gangs as the government has in the past:" It would be inadmissible, from the standpoint of the rule of law, "to use unofficial mechanisms that imply negotiations with the crime in general, even less so with organized crime."
Previously, Attorney General Luis Martínez had publicly stated that if gang leaders really had the will to stop violence, state prosecutors could consider legal options to reduce the sentences of those who collaborated.
A breakdown of a truce between Barrio 18 and MS-13 has submerged El Salvador in heightened levels of violence in recent weeks. In just a span of three days during the weekend of August 14., the police registered 125 homicides.
Despite efforts by President Salvador Sánchez Cerén to crack down on criminal gangs, the country registered 3,840 homicides in 2015 through August 19.