Argentinean farmers have had enough of high taxes and export limits.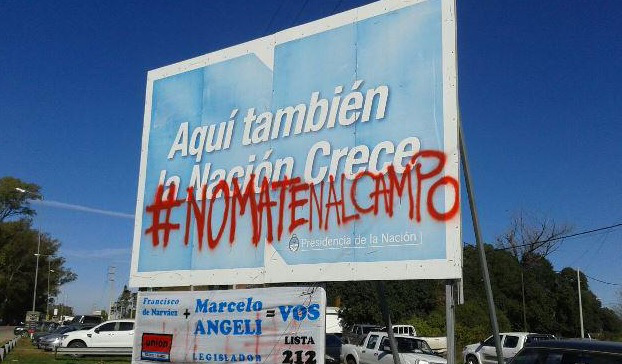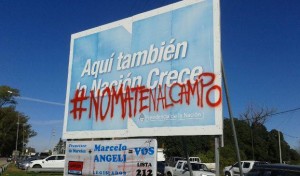 Three out of four farmer associations within Argentina's Farmers Liaison Board have called for a five-day strike, from August 24 to August 28, demanding the government lift export restrictions on wheat and corn, as well as trade barriers on meat.
"In truth, a leadership that is more or less closed off in the porteño downtown, and that is more concerned with elections than production, is at the very least out of focus, and I consider it inappropriate," Buenos Aires Land Affairs Minister Alejandro Rodríguez said.
Under the slogan "Do Not Kill the Countryside," Argentinean farmers will halt all grain and livestock production in what will be the second agricultural strike of 2015.
Among the associations demanding changes to government policies they say are killing profits are the Agricultural Cooperatives Federation of Argentina (CONINAGRO), the Argentinean Rural Confederation (CRA), and the Argentinean Rural Society (SRA).
Farmers argue that the 35-percent tax the government places on soybean exports puts them at a disadvantage against competitors, and that the state's interventions in keeping the peso artificially strong only makes matters worse.
"The balance of what this government has done is absolutely negative," SRA President Luis Miguel Etchevehere said, adding that the strike will expose the critical economic situation in the country.
[adrotate group="8″]
While the Argentinean Agricultural Federation (FAA) refused to officially back the strike, FAA leaders in the Córdoba and Entre Ríos provinces have said their members will join the protest.
However, the Farmers Liaison Board has asked that the strike exclude provinces that have experienced recent flooding or that have been affected by rain. The board also says perishable goods, especially milk and garden crops, should be excluded from the protest.
Farmers say they plan to intensify their protests as October's presidential election approaches.