EspañolChildren at Buenos Aires hospitals will now be treated with a dose of laughter with their medicine.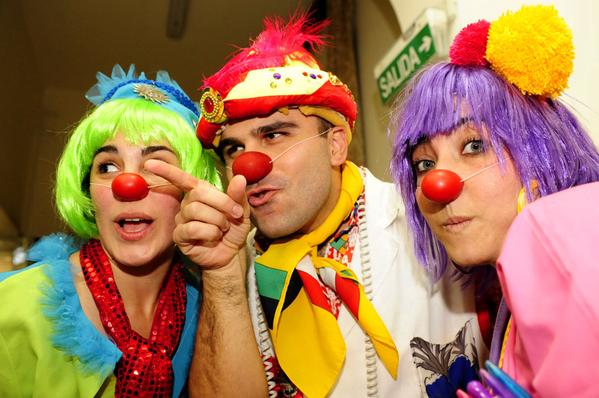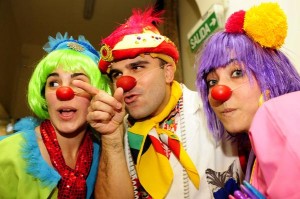 On August 19, the Buenos Aires government enacted a law mandating all municipal and provincial hospitals with pediatric services to hire a clown. The hospital clown will help cheer up child patients, especially those dealing with serious illnesses and trauma.
The law was initially passed by the Buenos Aires legislature in May, and introduced by Front for Victory Congressman Rubén Darío Golia, who was inspired by US physician Hunter "Patch" Adams.
According to the Buenos Aires Official Bulletin, the law aims to humanize hospitals and incorporate the use of clowns as "complimentary medicine with the goal of bringing joy to sick children, their families, and staff."
"The capacity to laugh improves the medical act, and this has been scientifically demonstrated when it was discovered that the cerebral cortex releases negative electric impulses a second before laughing," Darío Golia said.
"When we laugh, the brain emits the necessary information to activate the secretion of enkephalin, which possesses similar properties to morphine, with the capacity to alleviate pain."
[adrotate group="7″]
"Clown doctors" working under the new law will not be required to hold a medical degree, but will be compensated like any other hospital employee.
"Clowns have been working in the children's hospital and in different parts of the province for several years. We have an agreement with the Argentinean Theater that contributes the human resources," Health Minister Alejandro Collia told Clarín.
The minister also says the NGO Payamédicos (Clown Doctors) counts with 2,500 trained clowns that will voluntarily contribute to the "emotional health of hospital patients" in visits that combine humor, love, and art.
Sources: La Nación, El Telégrafo.