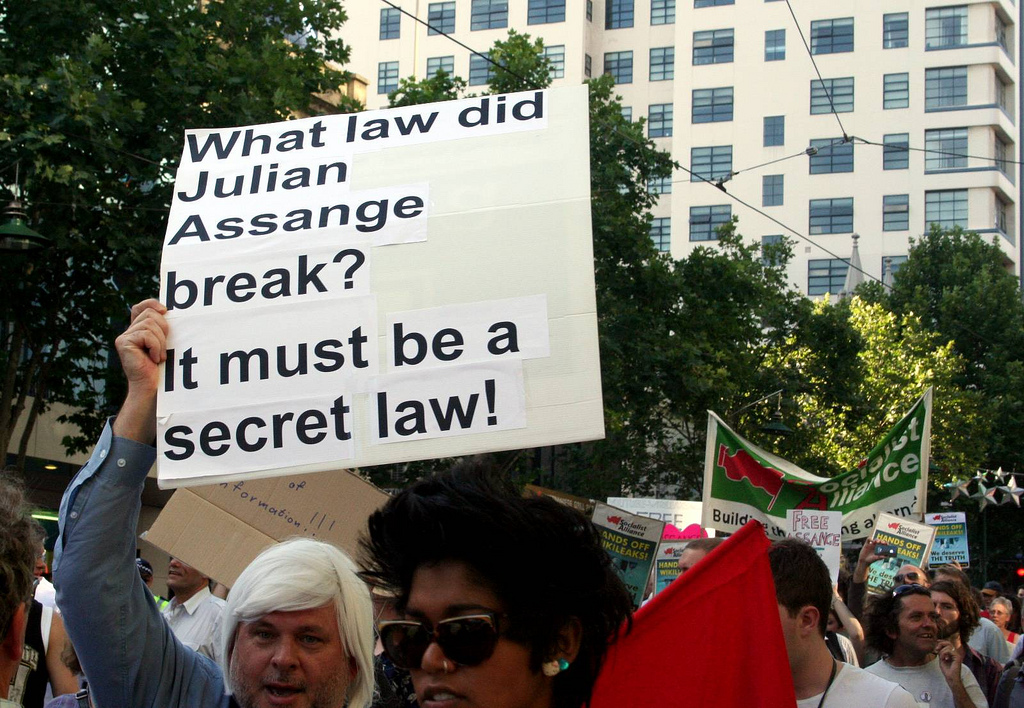 Swedish prosecutors have dropped three sexual assault charges against Wikileaks cofounder Julian Assange, because their deadline expired on Thursday. They will, however, continue their investigation into allegations of rape against him.
In 2010, two women accused Assange of unlawful coercion and sexual molestation in Stockholm. However, prosecutors brought no charges, since they were unable to interrogate Assange, who secured political asylum in Ecuador's London embassy in June 2012.
"Since the autumn of 2010, I have tried to gain permission to interview Julian Assange, but he has consistently refused to appear," Sweden's Director of Public Prosecution Marianne Ny said.
"Julian Assange has voluntarily stayed away from justice by taking refuge in the Ecuadorian embassy. This means that the investigation of the events is left unfinished because the suspect has not been heard, which I regret," she explained.
Assange, who has repeatedly denied all accusations, refused to travel to Sweden for questioning over suspicions that the authorities would extradite him to the United States for prosecution. The world-renowned hacker has disseminated hundreds of thousands of classified US documents.
"From the beginning I offered simple solutions. Come to the embassy to take my statement or promise not to send me to the United States," Assange told the Guardian. "This Swedish official refused both. She even refused a written statement … This is beyond incompetence."
Wikileaks claims that Assange could face up to 45 years in jail for espionage, conspiracy, theft, and other charges.
Media reports "Julian #Assange may walk free" are missing point—he's there under asylum from US political persecution pic.twitter.com/WMaXj8WQqj

— WikiLeaks (@wikileaks) August 12, 2015
A third allegation involving sexual molestation will expire on August 18. However, Sweden Prosecution Spokeswoman Karin Rosander told AP that "the rape allegation still stands," since that charge won't expire until August 17, 2020.
In a press release on Thursday, August 13, the British government said its ambassador in Quito will issue a formal protest to the Ecuadorian government for providing asylum to Assange.
"Ecuador must recognize that its decision to harbor Mr. Assange more than three years ago has prevented the proper course of justice," Foreign and Commonwealth Office Minister Hugo Swire said. "The United Kingdom continues to have a legal obligation to extradite Mr. Assange to Sweden."
Sources: Guardian, Toronto Star.