EspañolHaitians voted on Sunday, August 9, in long-delayed parliamentary elections, amid sporadic acts of violence that forced dozens of voting centers to be shut down.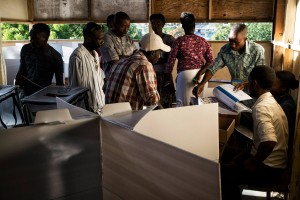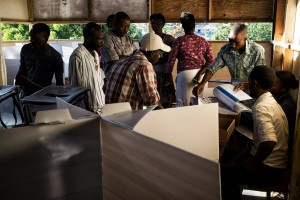 Despite the scattered incidents, and low voter turnout, Haitian authorities say they are satisfied with the first election since President Michel Martelly came to power in May 2011.
"Globally, I am satisfied with the performance," said Pierre-Louis Opont, head of the Provisional Electoral Council.
Opont, however, acknowledged "a lot of acts of violence" that affected 4 percent of the 1,508 voting centers. By midday, 26 voting centers were closed across the country.
"I hope that the election officials are better organized for the presidential elections in October," President Martelly said after casting his vote.
International election observers agreed that despite the violence, the vote, overall, was valid. Pre-election polls in Haiti had predicted a turnout no greater than 15 percent.
"These problems that appear are not so generalized or so big as to be able to question the whole process," said Enrique Castillo, head of an international delegation from the Organization of American States.
"The whole process stands, and that's the first conclusion, and we also acknowledge that the council made efforts to resolve the situations that appeared in the day."
His European colleague, Elena Valenciano, agreed: "Although there have been incidents in some polling centers, these problems have generally been corrected."
The election attracted 1,855 candidates to fill 20 seats in the Senate and 119 in the Chamber of Deputies. Delayed since 2012, the legislative elections have become a test for one of the world's poorest countries to prove it can hold fair, transparent elections.
Next October, Haitians will return to the polls to choose a replacement for President Martelly, who has ruled the country by decree since January, when the legislators' terms expired and Parliament was dissolved.
Election results are expected to be released on August 19.
Sources: AFP, Miami Herald, BBC.