The power of Bolivian law to restrict and dissolve NGOs violates the right to free association, according to an amicus brief submitted by Human Rights Watch to the Bolivian Constitutional Court on August 5.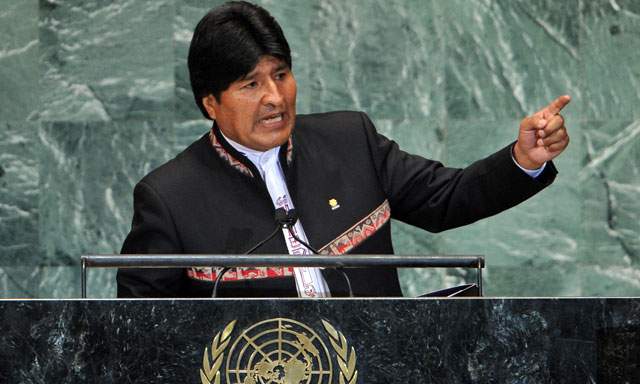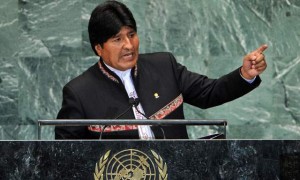 José Manuel Vivanco, HRW's Americas director, requested the court review the constitutionality of a 2013 law and presidential decree that grant the Bolivian government the broad power to dissolve NGOs and foundations.
"The way Bolivia's law and decree on nongovernmental groups is written invites arbitrary, politically motivated decisions that undermine their right to freedom of association," Vivanco said. He is urging the court repeal these restrictions "to ensure that human-rights defenders can do their job freely, which is critical in any democratic society."
Under the 2013 Law of Legal Entities No. 351 (Ley de Otorgación de Personalidades Jurídicas), foundations and NGOs must specify "their contributions to economic and social development" and only carry out activities listed in their bylaws. Otherwise, the government can revoke the organization's permit to operate.
In addition, the Presidential Decree No. 1597 allows any government office to request that the Ministry of Autonomy revoke an organization's permit if it fails "to comply with [official] policies and rules," or if an organization is criminally sanctioned for activities that "undermine security or public order."
HRW contends that both the law and the presidential decree violate Bolivia's obligations to its own Constitution and to multiple international treaties, such as the American Convention on Human Rights (ratified in 1979) and the International Covenant on Civil and Political Rights (ratified in 1982), in which Bolivia agrees to respect the free and full exercise of the right to freedom of association.
In 2013, the United Nations Human Rights Committee stated that Bolivia "should also amend its legislation on the legal status of NGOs in such a way as to eliminate the requirements that place excessive restrictions on their ability to operate freely, independently and effectively."
According to HRW's brief, the UN Special Rapporteur on rights of freedom of peaceful assembly and association has noted that associations "should be free to determine their statutes" and that any restrictions on those rights should respect the principles of "pluralism, tolerance, and broadmindedness."
Source: Human Rights Watch.