EspañolWith the goal of protecting minors, Colombia's Supreme Court has ruled that parents and tutors can legally log into their children's e-mail accounts and social networks.
Judge Patricia Salazar, writing for the majority opinion, announced the ruling on Monday, August 3, after hearing the case of a 12-year-old girl whom her 18-year-old boyfriend drugged and sexually abused. The Colombian high court nevertheless warned that parental surveillance is only permitted with the purpose of protecting children, not to breach their intimacy.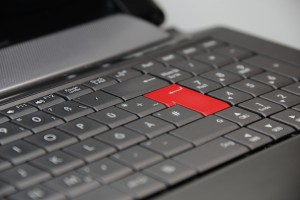 "Adults exercising the parental authority, are constitutionally and legally authorized to assist, guide, and control the communications of their under-age children … for the purposes of protecting and guaranteeing the fundamental rights of boys, girls, and adolescents," Salazar said in a statement.
In the lawsuit against her daughter's aggressor, the mother submitted as evidence electronic communications between her underage girl and her older boyfriend. The highest court's verdict came after a lower Bogotá court judged that the e-mails had been obtained illegally without their consent, in a violation of privacy.
The parents claimed that had they not read her e-mails, they wouldn't have been able to know what was happening to their daughter.
As long as the objective is to protect their underage children, parents don't need "any authorization to access the contents and information from websites they browse," the Colombian Supreme court ruled.
"The Court understands that when the end [of parental interference] is not toward assistance, accompaniment, guidance, education, and protection as established in the Constitution, the laws, international treaties, and the exercise of parental authority, then the interference of parents can be regarded as a breach of the minor's privacy, which is illegitimate and reprehensible," the ruling said.
Carolina Piñeiros, head of parents association RedPaPaz, claimed that schools encourage children as young as eight and nine to open e-mail accounts, stressing the importance that parents can read them to prevent potential dangers on the internet.
"No se trata que los padres espíen todo el tiempo a los hijos, la labor del padre es de acompañante": Carolina Piñeros@RedPaPaz #RCNLaRadio

— RCN Radio (@rcnradio) August 4, 2015

"It is not about parents spying on their children all the time. The role of a parent is to be a companion": Carolina Piñeiros