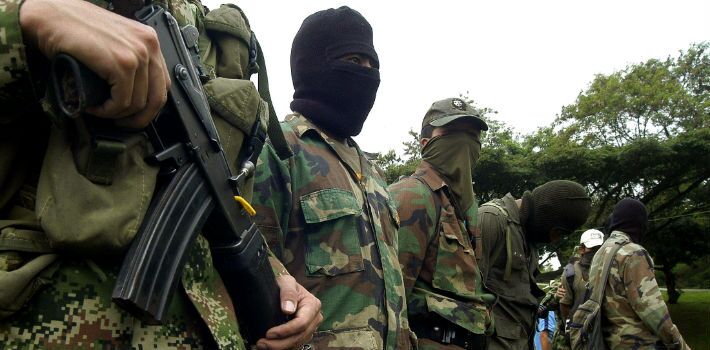 EspañolOne day after announcing a one-month ceasefire to renew peace negotiations, the Revolutionary Armed Forces of Colombia (FARC) acknowledged kidnapping a junior Colombian Army officer.
On Tuesday, FARC's 32nd Front, part of the guerrilla's Southern Bloc, attacked Colombian soldiers in Putumayo as they protected a convoy of 12 petrol tankers, and captured Second Lieutenant Cristian Moscoso Rivera, according to the Colombian Army's sixth division.
Commander Joaquín Gómez, a FARC delegate in the peace talks, confirmed from Havana on Thursday that Moscoso remains in the 32nd Front's custody, and claimed that while the officer's injuries were not serious, he is being provided medical care.
Gómez called on the Colombian government to cease any search and rescue operations for Moscoso, and said the military should set "pertinent protocols in motion to prompt the release of the second lieutenant."
Just hours before his statement, Ricardo Tréllez, another FARC delegate in the peace talks, reiterated the FARC's commitment to disarm and respect the ceasefire, which is set to begin on July 20, Colombia's Independence Day.
"We want to become an open political organization with the right to think and dissent, to act without the anxiety of threats, persecution, and death," Tréllez said. "We agree on establishing mechanisms that guarantee the end to para-militarism," said the rebel leader.
Meanwhile, President Juan Manuel Santos said that if both sides want to to see an end to the conflict, FARC rebels will have to pass through Colombia's justice system, rejecting any chance of amnesty for the guerrilla.
La CIDH ha tumbado todas las últimas amnistías que se han decretado en el continente. La guerrilla debe pasar por la justicia transicional.

— Juan Manuel Santos (@JuanManSantos) July 9, 2015

"The CIDH has knocked down amnesties that have been decreed in the continent. The guerrilla must face the justice system."
"If the FARC rebels can understand that, there will be peace. If they can't, our war will continue," Santos said.
Sources: El Espectador, El País.