EspañolOn Monday, June 22, the Guatemalan Court of Civil Forfeiture rejected former Vice President Roxana Baldetti's appeal to regain the properties seized at the start of her corruption investigation.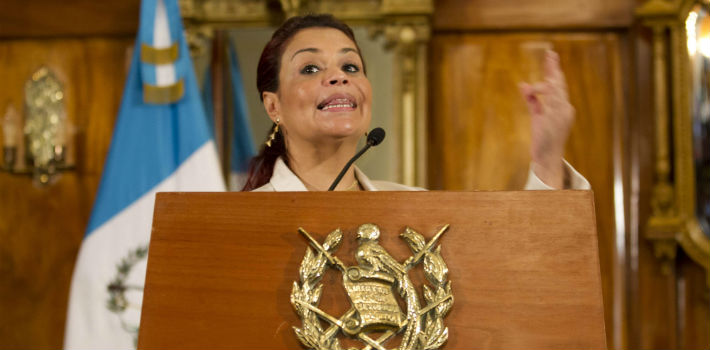 Baldetti appeared before the court earlier that day alongside her husband, and diverted all questions from the media to her attorney, Mario Cano, according to local reports.
Judge Marco Antonio Villeda presided over the appeal; the same judge who previously ordered the seizure of the former vice president's property because it "did not fit her economic profile to own such properties."
Roxana Baldetti resigned as vice president on May 8 amid allegations of her involvement in a customs-fraud scheme. Since her resignation, Guatemalan authorities have arrested 50 other people implicated in the crime.
Authorities seized three of Baldetti's homes, two of which are located in Guatemala City, and the third on the Pacific coast. The court order also prohibits Baldetti and her husband from selling the property or making any changes to the deeds.
According to local media, the two homes in Guatemala City include a luxury condominium in the southern part of town and a house an exclusive neighborhood.
In addition to the properties, Guatemalan judicial authorities also seized the former vice president's personal bank accounts, valued at more than US$2.6 million. Baldetti is also prohibited from leaving the country while the investigation is ongoing.
Sources: ElSalvador.com, El Faro.