EspañolCanada's controversial anti-terror Bill C-51 received royal assent on Thursday, June 18, and is now law. The bill has sparked controversy and triggered protests over the expanded power it grants to the police and Canadian Security Intelligence Service (CSIS). Critics argue the law's wording is too vague and could lead to abuse from authorities.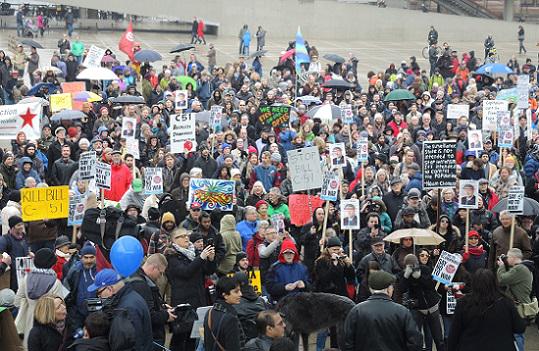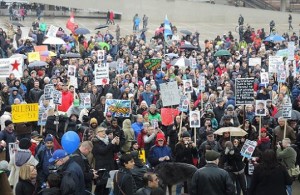 "This is a great accomplishment because this is increasing not only the protection of Canadians … this is increasing the freedom of Canadians because we are better protected against those who want to harm us, the terrorists," Public Safety Minister Steven Blaney said.
Opponents say the C-51 goes to far and have raised several concerns. The new law would allow a judge to jail a person for encouraging or promoting "the commission of terrorism offense in general," even if the attack is not carried out. The bill also grants the police more power to preventatively arrest people without a warrant.
Justin Trudeau, opposition leader with the Liberal Party, supported the bill, however suggested some reforms and repeals be made. "We're about to put forward a long and comprehensive proposal that will go exactly to the changes we're going to make. That's coming in the coming days," he said.
Trudeau promised that if his party won the next general election in October, he would lead an effort to introduce amendments that would improve civil-right protections for Canadians, including "narrowing and limiting the kinds of new powers that CSIS and national security agencies would have."
On Wednesday, the hacker collective Anonymous launched a cyber-attack against dozens of Canadian government websites, taking them offline. Minister Blaney said no personal information was compromised during the attack.
"Bill C-51 targets minority groups and dissidents alike, both being strong parts of a healthy democracy. Do we trade our privacy for security? Do we bow down and obey what has become totalitarian rule? Don't fool yourselves," Anonymous said in a video.
Sources: International Business Times, CBC.