EspañolArgentinean presidential candidate Sergio Massa announced on Wednesday that he will continue to campaign independently, ending weeks-long speculation that he would join forces with the leading opposition candidate, Buenos Aires Mayor Mauricio Macri.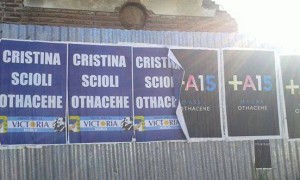 "I am going to be a presidential candidate," Massa said during a press conference, rejecting rumors that he might suspend his campaign.
On Wednesday, June 10, the candidates faced a midnight deadline to declare alliances among parties, and Macri filed his official list without mentioning Massa's Renewal Front Party.
Recent polls show ruling party candidate Daniel Scioli, governor of Buenos Aires Province, leading the race, followed by Macri in a close second, and Massa a distant third.
Members of Macri's Republican Proposal Party (PRO) have criticized Massa as not being a legitimate candidate for change, having been President Cristina Kirchner's chief of staff from July 2008 to 2009.
"We have always been consistent," Macri said during a press conference. "We think that it's certainly necessary to bring a new group of people [into government] that have not been in power over the last 25 years."
The candidates now face a June 20 deadline to declare their intentions to run in the August primary, with general elections scheduled for October 25. If no candidate obtains more than 45 percent of the vote, or 40 percent with a difference of less than 10 points over second place, then a runoff will be held on November 22.
Source: Reuters.