Former Spanish Prime Minister Felipe González (1982-1996) departed Caracas for Bogotá on a Colombian government aircraft on Tuesday after a 48-hour visit, provoking consternation among the administration of Venezuelan President Nicolás Maduro.
The four-time prime minister for the Spanish Socialist Workers' Party (PSOE) was due to defend jailed opposition leaders Leopoldo López and Antonio Ledezma as a "foreign expert counsel." However, a snap Supreme Tribunal of Justice ruling prohibited him from acting as a lawyer within Venezuelan territory, and he was barred from visiting López or attending preliminary hearing scheduled for Wednesday.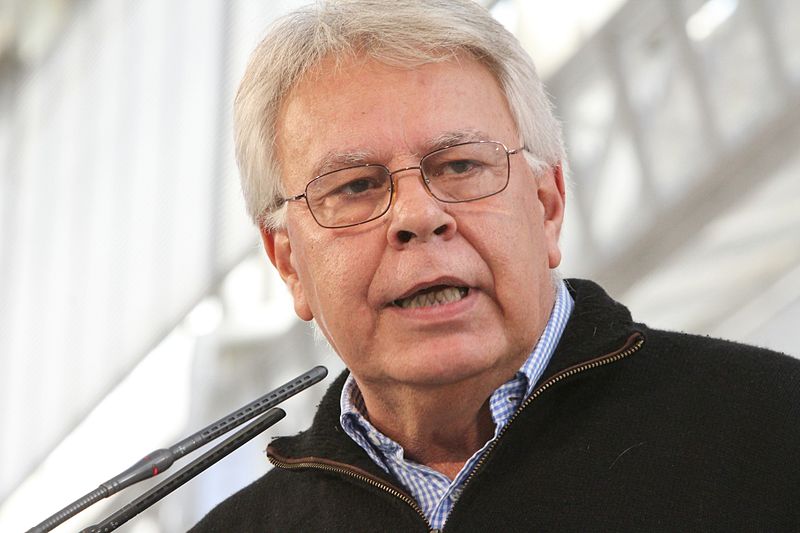 González was able to meet with the prisoners' families, as well as the leaders of the Democratic Unity Roundtable (MUD) opposition coalition.
After meeting with Caracas Mayor Ledezma, currently under house arrest, he reported: "We spoke about the fundamental worries that everyone has … we believe that Venezuela is lacking dialogue to resolve its problems."
González meanwhile emphasized that a hunger strike begun two weeks ago by Leopoldo López and his fellow political prisoner Daniel Ceballos, and taken up by nearly 50 opposition activists, is a "legitimate and democratic protest."
His exit on an aircraft owned by the Air Force of Colombia (FAC) saw Colombia's ambassador in Caracas, Ricardo Lozano, summoned to "provide an explanation" as to the provision of an official aeroplane. Colombia's executive office reported that González was due to meet with President Juan Manuel Santos to discuss the stalling peace process with rebel guerrilla army FARC.
"I expect a clear explanation from the Colombian government about the lending of a presidential aircraft to a man who came to repudiate Venezuelan institutions and to support extremist groups that wish overthrow me," Maduro said in a speech.
López and Ledezma are both accused of inciting violence and conspiring to oust Maduro. López, a prominent leader in the Popular Will (VP) opposition party, has been behind bars in the Ramo Verde military prison since February 2014, while Ledezma was placed under house arrest following a violent raid on his office in February of this year.
Maduro has previously alleged that his government is victim of an "international conspiracy," centered on Miami, Bogotá, and Madrid, that is attempting to oust him.
At last count, the Venezuelan president has reported that 26 plots to topple his administration have been foiled since he came to power in April 2013.
Sources: El Nuevo Herald, 20 Minutos