EspañolBolivian authorities have captured a fugitive former aide to Peruvian President Ollanta Humala, wanted for corruption charges, who escaped house arrest in La Paz on Sunday in a bid to avoid extradition to Peru.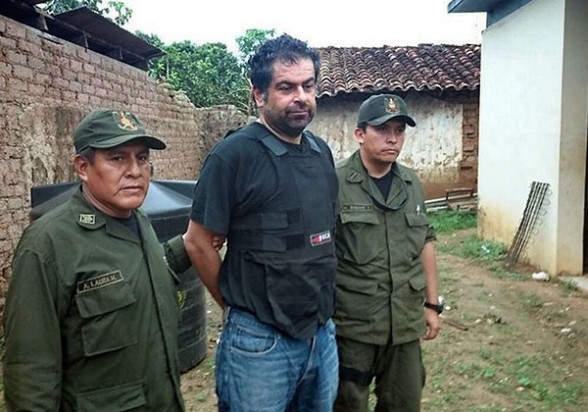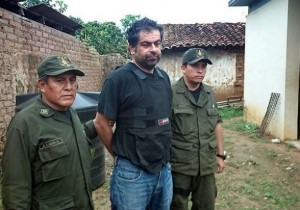 Following his capture on Thursday, Bolivia handed over Martin Belaunde Lossio to the Peruvian authorities on Friday early morning at a bridge border crossing, a process overseen by Bolivian President Evo Morales.
"Bolivia is not going to be a haven for corrupt criminals. Do not confuse Evo with Obama," Morales told press. "Those Bolivians implicated in the escape will face trial."
Belaunde sought asylum in Bolivia after a Peruvian court began investigating him in May 2014 on charges of embezzlement, money laundering and conspiracy to commit crimes, as part of a larger criminal organization involving now-jailed former Governor of Áncash Department César Álvarez.
The Peruvian businessman arrived in December and requested refugee status, claiming to be the target of political persecution by the Peruvian government.
His escape from house arrest in La Paz on Sunday is presumed to have been facilitated by a bribe to his captors.
No shots were fired during the raid by Bolivian special forces which captured him in the town of Magdalena, Beni department. Belaunde was found hiding under a pile of clothes beneath a bed. On Tuesday, he had phoned a Peruvian TV station to tell them that he had been kidnapped and injured.
However, Interior Minister Carlos Romero reported that the former presidential aide was "not hurt or bruised, there's not even a scratch implying he was subject to violence."
According to local media in the Amazonian town, a visibly distressed Belaunde showed signs of "physical strain, exhaustion, and dehydration."
He claimed to be the victim of persecution by Humala and his wife Nadine Heredia, tipped to be a 2016 presidential candidate, as part of a plan to divert "media pressure" away from Humala's administration.
Sources: Los Tiempos, El Deber.