EspañolAn eight-day strike at the Chilean customs service has not impacted on Chile's international standing, although it is harming the exports sector, Chile's Foreign Relations Minister Heraldo Muñoz told press on Thursday.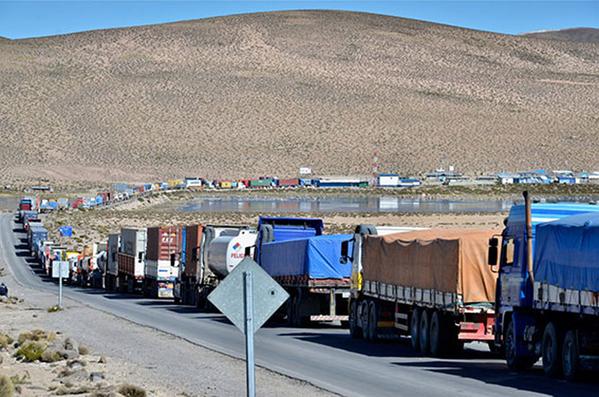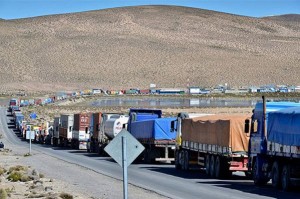 Customs officials have been protesting since May 20, demanding that the government double their workforce.
The union said the strike will continue until they reach an agreement with the government, and rejected a proposal for a smaller employee increase over the weekend.
Bolivian Foreign Minister David Choquehuanca accused Chile on Tuesday of meanwhile breaching "their commitments and international law," describing the impact of the strike as "a hard blow for the Bolivian economy."
Choquehuanca, citing the 1904 Treaty of Peace and Friendship which contained provisions guaranteeing the transit of Bolivian goods via Chilean ports, demanded the "immediate suspension of those measures that are keeping Bolivian shipments from circulating."
Muñoz denied any breach of the treaty and said the workers were exercising their right to strike.
"Many times, here and elsewhere, there have been workers's strikes. That's a right that has been protected for a long time," Muñoz said. "But I don't think this will impact on our international image."
Wine producers, however, disagree with Muñoz's position. Mario Pablo Silva, president of Wines of Chile, said the strike is preventing the sector from exporting roughly US$5 million worth of merchandize every day.
"The country's national brand is of superior importance, and can't be put at risk with this kind of situations," he said. "The customs strike could have a heavy impact on our sector … While the losses are still recoverable, in the long-term it could add up to millions."
On Wednesday some 500 Bolivian trucks stuck at the Bolivian-Chilean border were released, but over 6,000 remain in gridlock, Bolivian daily La Razón reported.
Victor Negrón, a customs official at the Chungará border crossing, explained that they have been clearing Bolivian trucks at a rate of 20 vehicles per hour since Tuesday.
Source: El Mercurio.