A former advisor to Peruvian President Ollanta Humala held under house arrest in Bolivia pending extradition on corruption charges has escaped, Bolivian sources reported on Sunday.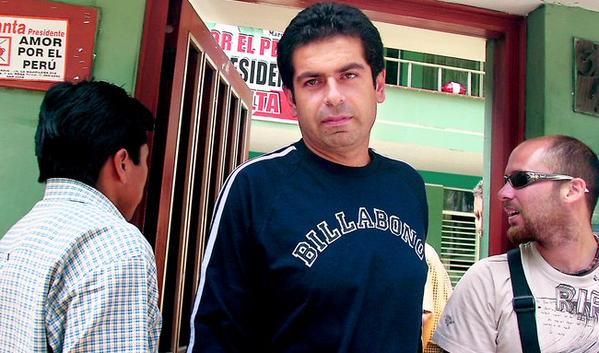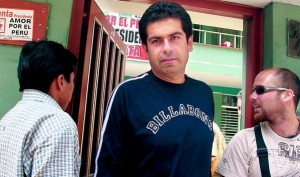 Martín Belaunde Lossio, who arrived in Bolivia at the end of 2014, is accused of embezzlement and conspiracy to commit crimes after allegedly obtaining public contracts for companies that he was linked to.
"Mr. Belaunde has escaped from the house where he was in the custody of a team of police officers," Presidency Minister Juan Ramón Quintana said.
"We deeply regret the negligence and alleged complicity of the police forces who were responsible for monitoring and guarding Mr. Belaunde."
Belaunde flew to Bolivia last December and requested refugee status, claiming to be a target of political persecution by the Peruvian government. He filed a request before a Bolivian court to delay his extradition, but earlier this month the neighboring Andean nation's Supreme Court of Justice ruled that Belaunde must be sent back to Peru.
The Peruvian government said it would send a legal team to La Paz look into the details of the episode.
"Peru deeply regrets the escape of Mr. Belaunde from house arrest in La Paz and expresses its confidence in the Bolivian authorities that they will pursue every measure within their grasp to the fullest to recapture him," Peruvian Foreign Minister Ana Sánchez told press.
Peruvian opposition Congressman Juan Díaz Dios accused President Humala and his Bolivian counterpart, Evo Morales, of shielding Belaunde:
"This is irrefutable evidence that Mr. Ollanta Humala and Evo Morales have worked together to free Martín Belaunde Lossio.… He was under custody of the Bolivian police at his home. The only way he could have escaped is if Evo Morales gave the order to the police. We know [Morales] is very close to Ollanta Humala," he said.
"If the issue is so serious, to the point that two presidents shielded this man, I can even believe that Martín Belaunde's life is at risk," Díaz added, suggesting that the Peruvian president may want to silence his former advisor to prevent further embarrassment over the corruption scandal.